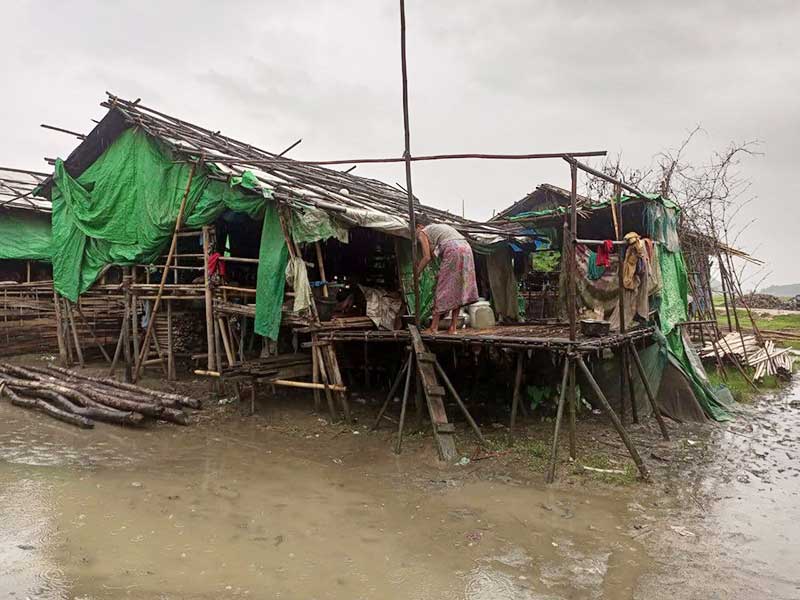 DMG Newsroom
14 June 2022, Sittwe  
Internally displaced people (IDPs) are calling for more effective healthcare services in Arakan State's displacement camps due to the rising dengue fever, malaria and diarrhoea caseloads that accompany the arrival of the monsoon season each year. 
IDPs at a camp in a Ponnagyun Township industrial zone have raised fears of a dengue fever outbreak among children and the elderly during the rainy season due to a lack of access to healthcare, camp officials said. 
"The IDP camp has not yet prepared for dengue fever. In the past, employees from the Department of Public Health provided medical care in the IDP camps. But since the beginning of this year, displaced people at the camp have not received healthcare," Ko Than Htay, manager of the camp, told DMG. "That's why we want health workers to come to the displacement camps twice a month and provide medical care to IDPs." 
Elsewhere, the toilets at the Yanaungmyay IDP camp in Buthidaung are foul-smelling and there are fears of a diarrhoea outbreak in the camp. 
"Toilets in the IDP camp are damaged. During the rainy season, there are not enough toilets and bad smells, so mosquitoes and flies come. We are worried that there will be diarrhoea and dengue fever in the camp," said Ko Aung Htay, an IDP from the Yanaungmyay displacement camp.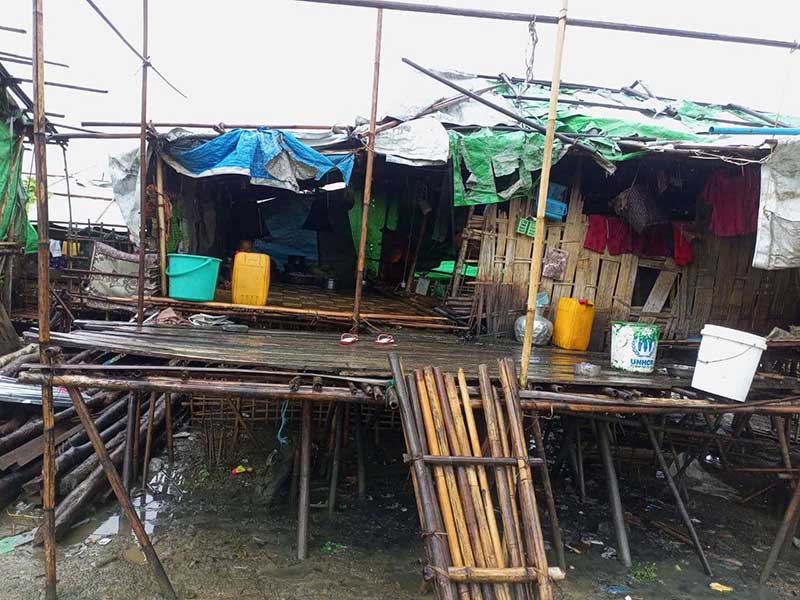 Ko Naing Tun Win, manager of the Wah Taung IDP camp in Kyauktaw Township, said some nurses were visiting the camps, but they were not sufficiently provisioned. 
"A nurse from the Department of Public Health provides healthcare services to IDPs at the camp weekly, but she doesn't have enough medicine. She also provides healthcare services to other displacement camps," he explained. 
DMG attempted to contact Dr. Kyi Lwin, head of the Arakan State Department of Public Health (DPH), to find out more about the healthcare situation in the state's displacement camps, but he could not be reached. 
"Township and rural health centres go to displacement camps and provide mosquito control services. The health department is also spraying the affected areas," Dr. Zaw Zaw Aung, deputy director of the state's DPH, told DMG on June 10. 
Myanmar's military and the Arakan Army have largely observed an informal ceasefire since November 2020, after two years of often-intense fighting. More than 200,000 people were displaced by the fighting in Arakan State, and while many returned to their homes following the 2020 ceasefire, tens of thousands remain at displacement camps. 
There are about 170 IDP camps across 10 Arakan State townships, and more than 70,000 people are still living in the displacement camps, U Hla Thein, spokesman for the Arakan State military council, told DMG.