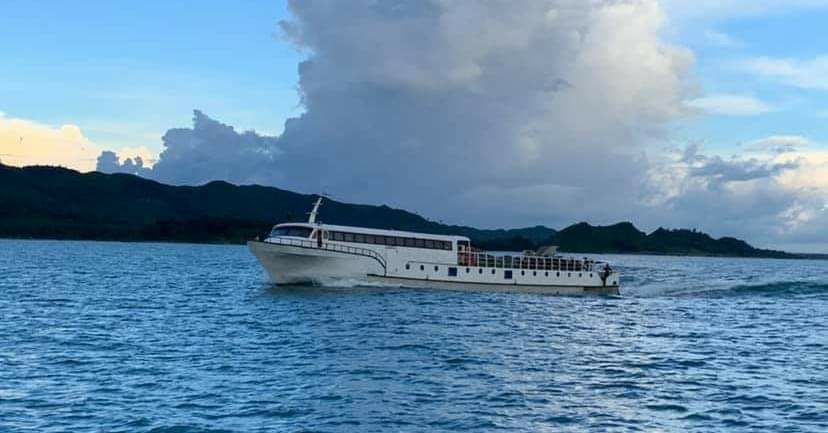 DMG Newsroom
25 June 2022, Sittwe

The Shwe Pyi Tan ferryboat service on Friday suspended all of its operations across Arakan State until further notice as the regime is conducting extensive searches and has made several arrests following the abduction of two junta soldiers earlier this week.

The regime has been conducting extensive checks inside and outside the Arakan State capital Sittwe after the Arakan Army (AA) detained a Myanmar military captain and private in the city on Thursday.

The Shwe Pyi Tan express boat line operates one of Arakan State's most extensive networks, with routes between Sittwe and Myebon, Minbya, Kyaukphyu, Kyauknimaw, Ramree, Taungup, Manaung, Pauktaw, Mrauk-U, Rathedaung and Buthidaung.

Manager U San Maw Thein of the Shwe Pyi Tan ferryboat service told DMG that it has been forced to suspend its operations because authorities are not allowing ferryboats in Sat Yoe Kya Creek to leave.

"The government checkpoint at the mouth of Sat Yoe Kya Creek told us yesterday that vessels in the creek are not allowed to leave. They didn't tell us when the vessels could leave. They said they would inform us when upper-level authorities allow the vessels to leave," he said.

Many would-be passengers had to cancel their trips on Friday morning as the ferryboat service had abruptly suspended operations.

"We were on the Shwe Pyi Tan ferryboat at 7 a.m.," one such person told DMG. "The ferryboat normally leaves at 7 a.m. However, yesterday it didn't leave, so we asked why and vessel staff said ferryboats had been barred from leaving. But they told us to wait for a while because they were seeking permission. We waited, and at around 8 a.m. we learnt that the vessels were not allowed to leave."

A distance learner who hopes to return to his hometown after sitting the examination at Sittwe University said the ban has caused a financial burden on students like himself.

"I am broke now. It is not easy to live in [Sittwe]. It costs a lot. So, I am trying to return to my home. However, we can't leave as the ferryboat service has been suspended," said the distance learner.

The AA has abducted more than 10 junta soldiers and police in Kyauktaw, Ponnagyun, Mrauk-U and Sittwe this month. In response, the regime has detained dozens of residents in those townships and tightened security checks on roads and waterways.

Ferryboat services provide critical transportation linkages in Arakan State, a largely coastal and riverine region.