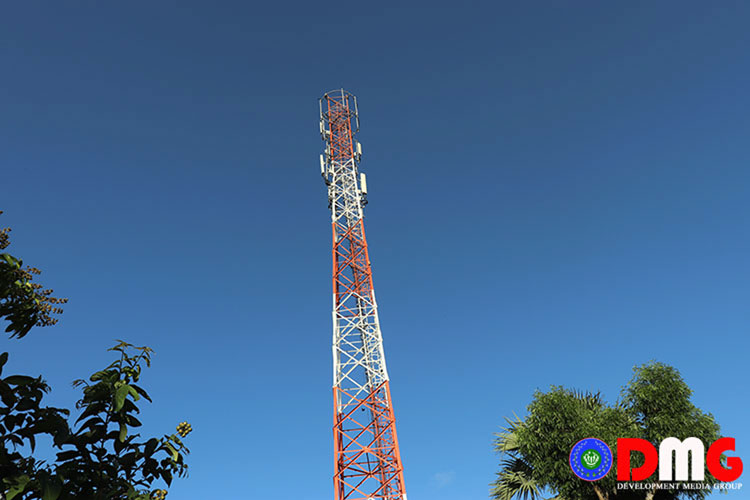 Kyaw Thu Htay | DMG
10 August, Sittwe

The Myanmar government has cut off Internet service in war torn areas in eight townships in Arakan State and Paletwa Township in Chin State for 50 days. The Internet blackout has reached 50 days on 10 August.

The number of IDPs due to armed confrontations in northern Arakan State has reached nearly 60,000 now and relief groups have been facing difficulties because they don't know the basic needs of the IDPs due to the lack of the Internet access.

"Before the Internet blackout, we could get information concerning their (IDPs) needs.  We could get phone numbers and contact names so we could plan on what to deliver to the IDP camps. Now, we don't have a clue as to what is happening in these areas," said U Khaing Kaung San, Executive Director of Wan Lark Foundation.

He added that the Internet cutoff is a kind of human rights violation.

The Internet ban puts war-affected people in more difficult situations since they have been cut off from donors and aid workers.

"It is difficult for IDPs to express how they feel due to the lack of the Internet access. They cannot communicate the kinds of conditions they have to live in on a daily basis and how they deal with natural catastrophes," said Ko Ann Thar Gyi, chairperson of the Thingaha Kanlet Rekhita Group.

He said that the government needs to lift the Internet ban in the conflict ridden areas so that the real situations of the people affected by the clashes in Arakan State can be communicated.

The Arakan State parliament endorsed to restore the Internet access in affected areas, but nothing has happened yet.

Moreover, an urgent proposal to resume the Internet access in the affected areas was submitted in the Pyithu Hluttaw, but it was rejected on 18 July.

The Arakan State Businessmen Association said that the state's economy has dropped down up to 70 percent due to the skirmishes in the region and the Internet cutoff has disrupted their business.