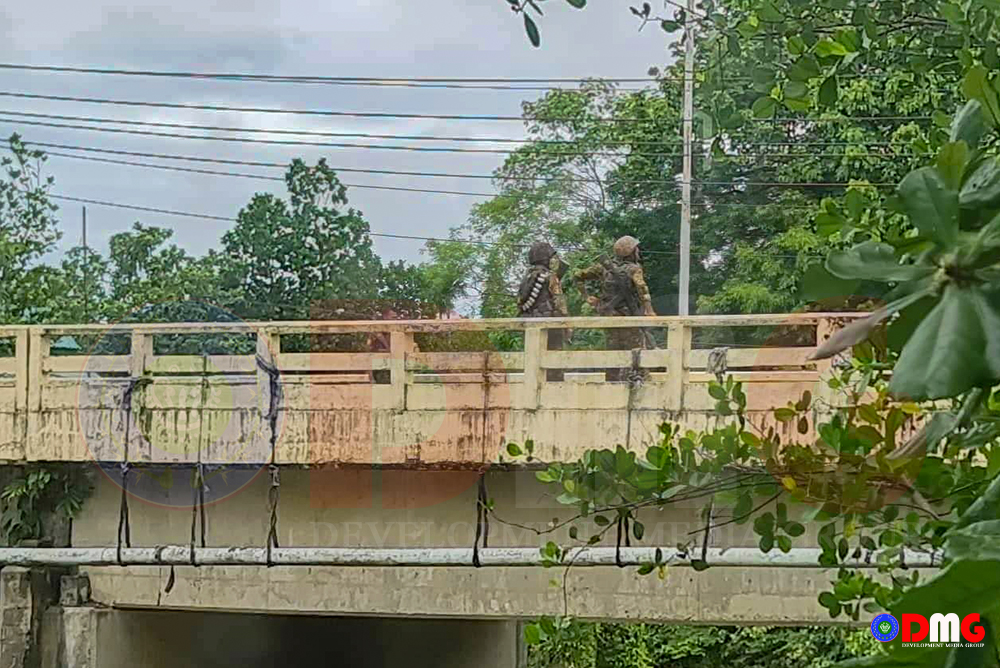 DMG Newsroom
3 October 2022, Mrauk-U 
Twenty-five villagers, including residents of Moung Swel Village in Mrauk-U Township, Arakan State, were recently arrested by the Myanmar military on suspicion and nearly all have been released, but one villager is reportedly still being held. 
Two children were injured when an artillery shell fired by the military landed and exploded in Moung Swel Village after a landmine detonated near the village on September 29. When the Myanmar military came to the village and saw a crowd fleeing in fear, 25 people were arrested on suspicion. 
The detainees were interrogated at the military's Light Infantry Battalion No. 378 and of them, 24 were released. But Ko Win Naing, a local man from Moung Swel Village, remains detained in military custody, according to one of the men released by the military. 
"We were interrogated by the military individually and released in groups. We do not criticise why the military has kept him until now. We are worried about our safety because he is still held in military custody. I don't know how he was interrogated at the interrogation centre," he added. 
During his interrogation, the Moung Swel villager said he was covered with a cloth and beaten with a book if military investigators didn't get their questions answered in the way that satisfied them. 
DMG phoned Major-General Zaw Min Tun, spokesperson for the regime, and Colonel Kyaw Thura, Arakan State Minister for Security and Border Affairs, to seek comment on the matter, but they could not be reached. 
Hundreds of locals from Thayettaw and Gadoe villages were reportedly forced to flee to Mraukchaung Village after artillery shells landed in Moung Swel Village.