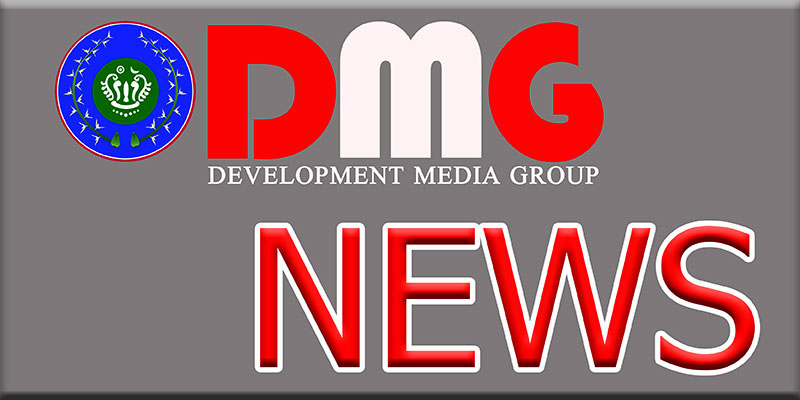 16 November
 Blankets and warm clothes are needed for people internally displaced (IDPs) by fighting between the military and Arakan Army in Arakan State for the coming months as seasonal temperatures begin to fall, according to displacement camp officials.
 Twelve residents were killed and at least 27 others were injured when three mortar shells landed and exploded in Jeitchaung Village, Maungdaw Township.
 Four men were killed and two other people including a Grade 9 student were injured by an artillery strike in Chaungtu Village, Kyauktaw Township.
 The Arakan Army denied any involvement in the recent shellings, and vowed revenge for the regime's artillery strikes targeting villages, calling them war crimes.
 Of the owners of nine boats moored near Min Chaung Bridge in Sittwe who were detained on October 12, two boat owners from Rathedaung Township have been charged under Section 17(1) of the Unlawful Associations Act for allegedly paying taxes to the Arakan Army. The remaining boat owners were sued under the Inland Water Transport Vessels Law.
 Nine ward and village administrators in Ponnagyun Township, where tension between the military and Arakan Army is running high, tendered resignation letters. The military council does not take responsibility for their security, they said, adding that this and the fact that other ward and village administrators were arrested by the military, or disappeared, had prompted the resignations out of concern for their own safety.
 Some 300 residents from several villages in Ponnagyun Township have recently fled their homes due to junta raids and artillery strikes and are in need of food assistance.

17 November
 Myanmar's military regime conferred honorary titles on eight Arakanese individuals, according to junta-controlled newspapers, amid months of renewed fighting in Arakan State.
 None of the political prisoners behind bars in Arakan State were released in the military regime's granting of a mass amnesty to mark Myanmar's National Day on November 17.
 The prices of rice, fuel and basic foodstuffs have shot up in Maungdaw and Buthidaung townships as regime travel restrictions have continued for months.
 A boat carrying food items was fired upon in the Kaladan River in Kyauktaw Township, killing one man and injuring two others.
 Myanmar's military regime gave K500,000, 10 sacks of rice and a bottle of cooking oil to the victims of recent artillery strikes in Maungdaw Township, locals told DMG.
 As the military has blockaded both land and water routes in northern Arakan State, university students are reportedly having difficulty getting to the state capital Sittwe to attend class.
 Family members are worried about the fate of nine civilians who were detained by junta soldiers in Sittwe's Danyawaddy Ward during nighttime raids on two Buddhist monasteries more than a week ago.

18 November
 The escalating, renewed conflict between the Myanmar military and Arakan Army (AA) in Arakan State has deprived many children of access to schooling.
 A 16-year-old from Jeitchaung Village, Maungdaw Township, who was severely injured by mortar strikes on November 16 succumbed to shrapnel wounds at Sittwe Hospital two days later.
 Myanmar's military said it released 18 members of the Arakan Army (AA), and the Arakanese ethnic armed group said it was still verifying whether those freed are indeed its members.
 The military arrested two Muslim cattle merchants from Wetmakya Village in Rathedaung Township and family members have not been in contact with the two detainees since their arrest.
 Dr. Kyaw Thura Tun, a dentist in Taungup who was detained and charged by the military under Section 17(1) of the Unlawful Associations Act, appeared before court, but the plaintiff in the case failed to attend the hearing.
 Three elderly male residents of Kyaw Zan Village, Ponnagyun Township, who went missing while fleeing a junta raid on their village on November 12, were released from the military's Ponnagyun-based LIB No. 550 on November 18.

19 November
 Former Arakan State Chief Minister U Nyi Pu, who was sentenced to 13 years in prison by Myanmar's military regime, is reportedly suffering from a cataract in his left eye and needs urgent treatment. Family members have called on the regime to allow him to undergo surgery as soon as possible.
 The Arakan Army seized weapons and ammunition in clashes with the military in Maungdaw, Buthidaung and Paletwa townships two days in a row, from November 18 to 19. At least 10 junta soldiers were killed, and an AA fighter was killed and five others injured in the clashes, the ethnic armed group said in a statement on November 19.
 Two local men were injured after mortar shells landed and exploded in Yaybyukan Village, Ponnagyun Township.
 Junta soldiers deployed on hills near some villages in Rathedaung and Minbya townships fired shots at farmers harvesting paddy.

20 November
 The United League of Arakan/Arakan Army (ULA/AA) said it would hold an online press conference on November 28.

21 November
 The Saung Oo Festival was held for the second year in a row at Ngapali Beach in Thandwe Township as part of a tourism promotion campaign.
 The Myanmar military regime's recent release of dozens of political prisoners and members of ethnic armed organisations (EAOs) serving time in prisons across the country was widely viewed as an effort to boost the junta's badly damaged image as it looks to establish credibility ahead of planned elections next year.
 The Paletwa Township Court sentenced a 100-household head and a 10-household head in Myoma Ward to three years in prison for incitement under Section 505(a) of the Penal Code.
 Eight men from two villages in Ponnagyun Township who had been detained by the military for about a week were released.

22 November
 Local farmers in Kyauktaw Township who have fled their homes in fear of junta artillery strikes are planning to ask the township General Administration Department (GAD) to allow them to harvest their paddy fields safely.
 The military regime's Arakan State Administration Council (ASAC) says every preparation has been made for implementation of the Ponnagyun industrial zone, which was first proposed some seven years ago.
 As fighting between the military council and the Arakan Army (AA) continues in Arakan State, several village administrators in Ponnagyun Township were reportedly preparing to resign due to security concerns, or had already done so.