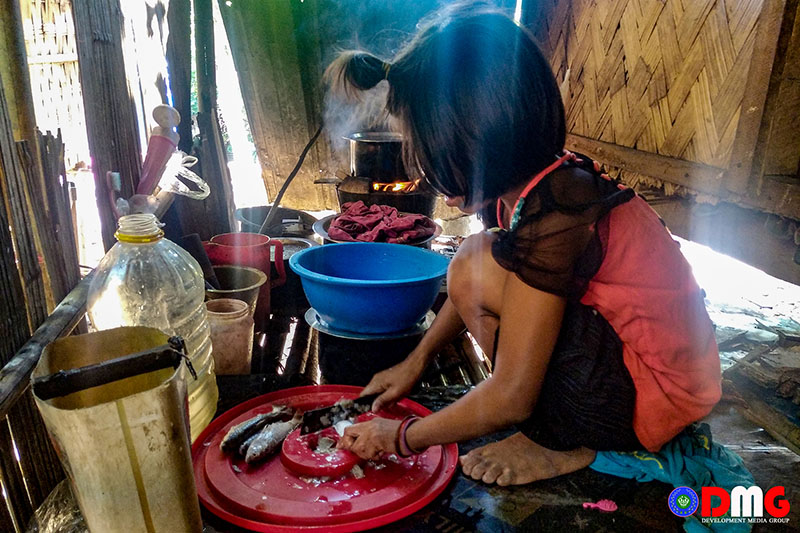 DMG Newsroom
27 November 2022, Ponnagyun

Dozens of people displaced by fighting in Arakan State's Ponnagyun Township who fled to downtown Sittwe are reportedly in need of assistance.

Several local people displaced by military shellings and raids in some Ponnagyun Township villages have been taking refuge at Tayzaryarma Vipassana Monastery in Sittwe's Danyawaddy Ward since November 16.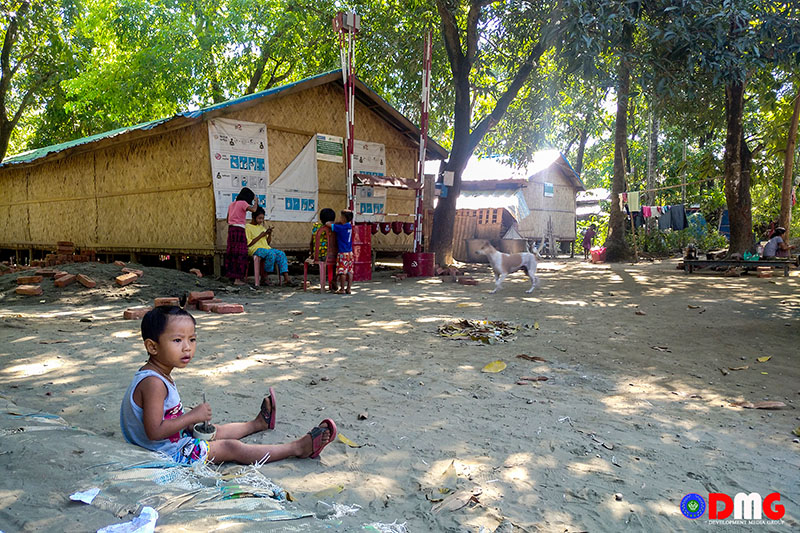 "Even the existing IDPs are experiencing food problems. Due to the newly arrived IDPs, our food problems have worsened and it is not easy to get enough food," said Daw Phyu Phyu Than, manager of the displacement camp.

More than 60 people from Kuntaung Village, Ponnagyun Township, arrived last week at the monastery's displacement camp, which was already hosting over 40 IDPs.

"When we first arrived [at the displacement camp], we were able to collect money to buy food, but now there is nothing left of that food for us," said Daw Ma Nyo, a 51-year-old IDP from Kuntaung Village. "We currently rely on food donated by donors and charities."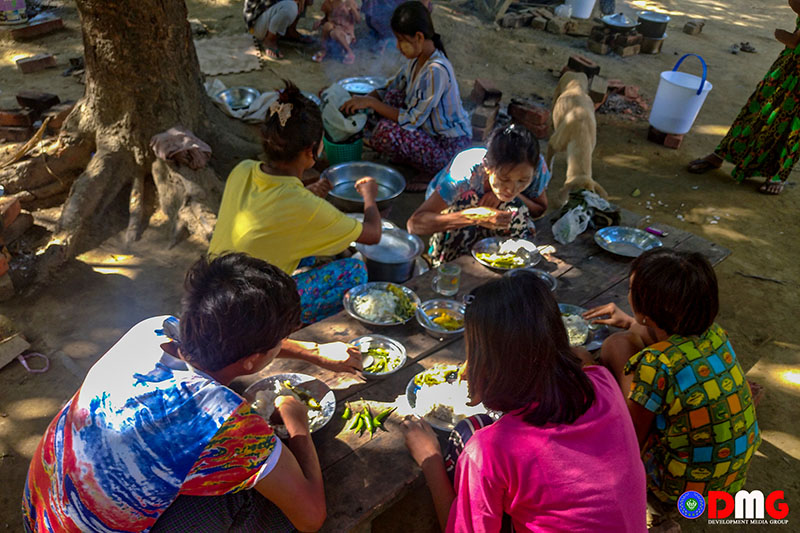 IDPs have not received other relief items, however, from social organisations or the Ministry of Social Welfare, Relief and Resettlement, the newly displaced said.

Some 7,000 residents from several villages in Ponnagyun Township have fled their homes in recent weeks due to junta raids and artillery strikes.