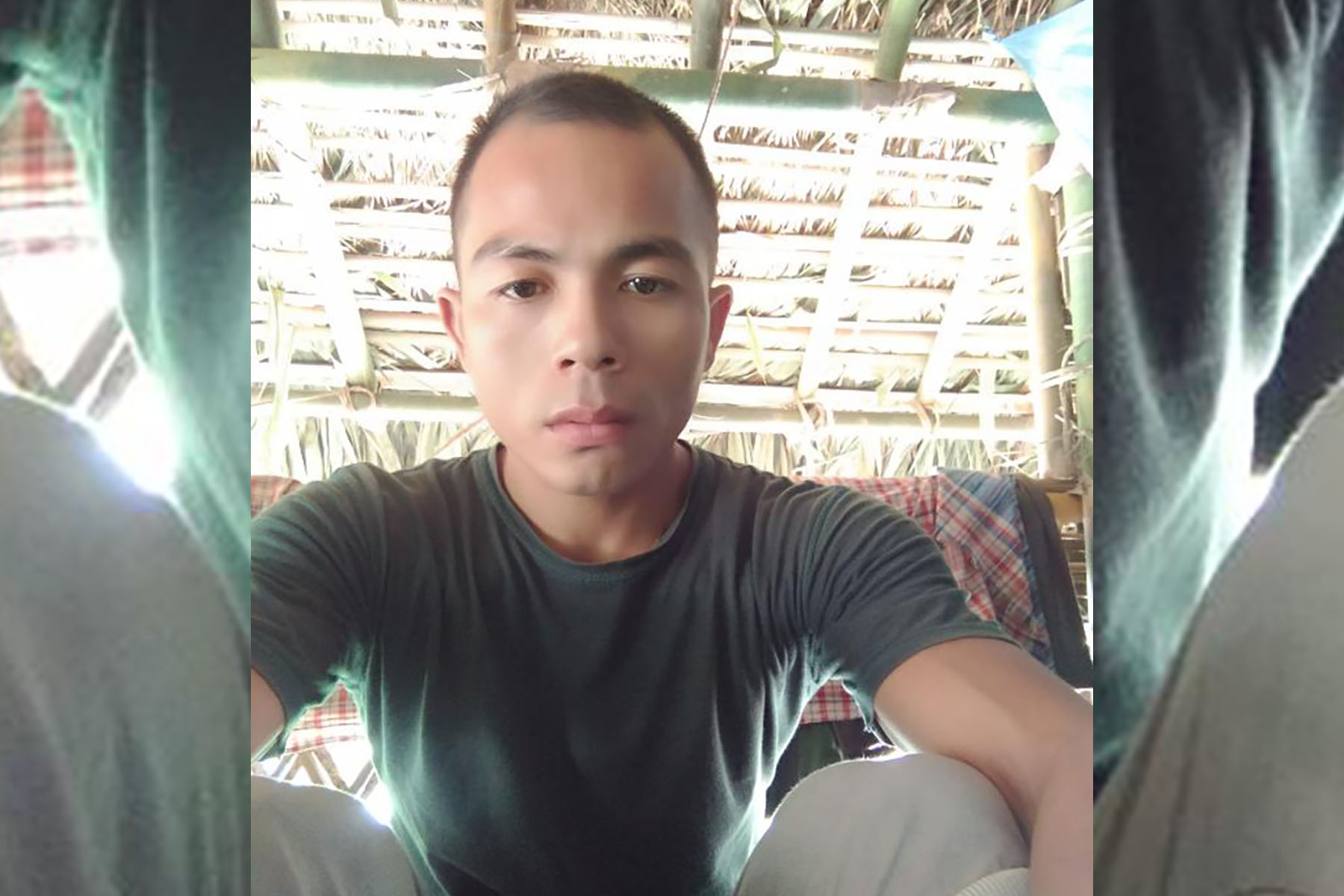 DMG Newsroom
5 December 2022, Kyauktaw 
U Kyaw Hein, a 40-year-old IDP who has reportedly been charged under Section 17(1) of the Unlawful Associations Act, is in poor health and needs medical treatment, family members said. 
U Kyaw Hein of Kyauktaw Township has been suffering from abdominal pain, and also requires medical treatment as he suffered injuries to his nose and chest during interrogation, said Daw Ma Aye Than, the wife of the accused. 
"My husband already had a stomach ailment and is suffering from pain in his chest and limbs as a result of being beaten during the interrogation, so I bought medicine and sent it to him. Our concern is that we don't know what is going on with his body, so we want to take him to the clinic and get X-rays. But the police said that since he has already been to the clinic twice, they will not allow him to go again," she explained. 
DMG attempted to contact Police Captain Khin Maung Than, chief of the Kyauktaw Myoma police station, regarding the matter, but he could not be reached. 
U Kyaw Hein and U Maung Saw Thar appeared before the Kyauktaw Township Court for a second time on December 5. The plaintiff in the case against the two men was purportedly unable to attend Monday's court proceedings, with the hearing postponed for the third time, according to a lawyer involved.  
The pair are next scheduled to appear in court on December 27, Daw Ma Aye Than said. 
"We went to the court for the hearing today, but the hearing was postponed due to the plaintiff's absence. The family members got to talk to them [the defendants] for a while and will have to come back," she added. 
U Kyaw Hein, a 40-year-old traditional medicine practitioner from Kavi Yadana displacement camp, and U Maung Saw Thar, a motorcycle taxi driver from Thayettapin village in Kyauktaw Township, were charged under the Unlawful Associations Act in early November, months after they were arrested on July 19 and August 1, respectively. 
Those found guilty under Section 17(1) of the Unlawful Associations Act face up to three years in prison.