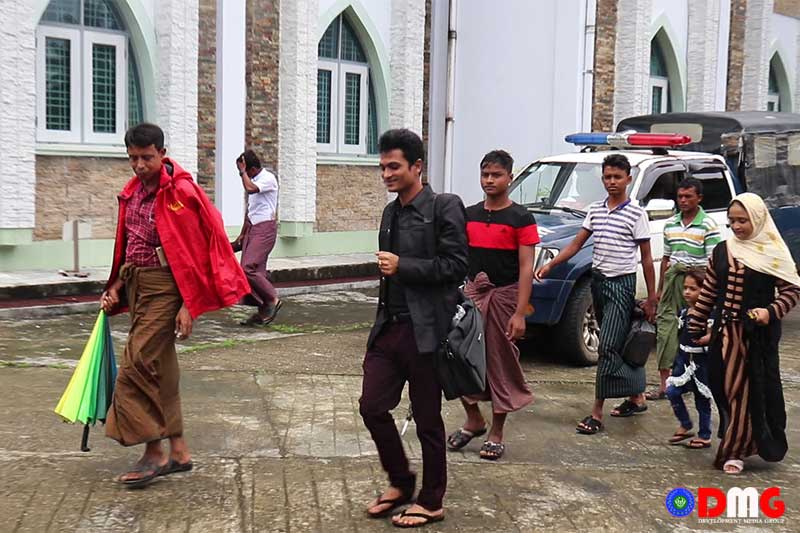 Aung Htein | DMG
11 September, Sittwe
 
A delegation including UNHCR's senior executive team and ambassadors from ten ASEAN countries meet ten Muslims who returned from Bangladesh at the regional government guest house in Sittwe on the afternoon of 11 September.

The delegation asked eight men and two women about the reasons they returned home and their challenges, a Muslim returnee said.

"They invited us to let them know why we returned home and difficulties we face," the returnee said.

The ten Muslims have returned voluntarily from a refugee camp in Bangladesh and they are now temporarily staying in a dormitory in Maungdaw.

 "We cannot return to our village at the moment. So, we rented a room in Maungdaw to stay temporarily. They said they will provide everything for us," the returnee said.

The delegation has arranged to visit Maungdaw on 10 September but had to cancel the trip due to the bad weather.