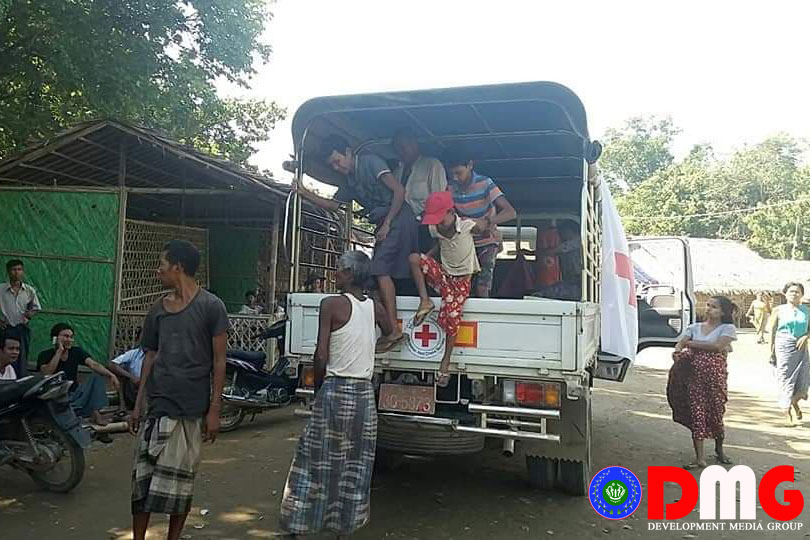 Cha Lu Aung and Win Nyunt /DMG
8 October, Sittwe

The Myanmar Red Cross Association on Tuesday has managed to save 11 villagers who were pinned down between the Tatmadaw and the AA fighting near Thayetpyin village, Buthidaung Township.
Eight men and three women had been trapped in their village while other villagers fled from homes for safety due to clashes near Thayetpyin village on 5 October.
"We went to the area in the morning and had to take time to search for villagers. We arrived back in the afternoon," said U Kyaw Myint Wai, head of Buthidaung Township Red Cross Association.
They are now taking shelter in Lanmadaw monastery in Buthidaung Township together with other people from Thayetpyin village.
Battles between the Tatmadaw and the AA have been taking place near villages in Buthidaung Township such as Thayetpyin and Kun Taung. Some houses from Kun Taung village were burnt on 4 October.