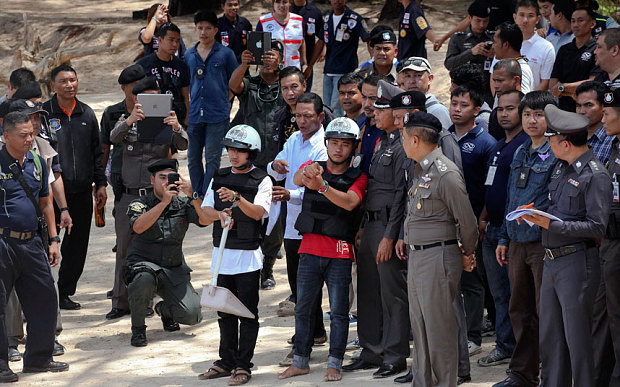 Myat Win Kyaw/DMG
October 27, Sittwe
A prayer ceremony was held in Yangon on the evening of October 25 for Myanmar citizens Win Zaw Tun and Zaw Linn, who have been sentenced to death for murdering British couple on Koh Tao Island in Thailand.
U Htoo Chit, executive director of Foundation for Education and Development (FED) who took part in the prayer ceremony, said that they believed that the punishment for Win and Zaw will be reduced.
"We are expecting a lot for them. According to our experience, they won't be released completely from their sentence as some people misunderstand. But we believe that the sentence will be reduced from a death sentence to a long term prison sentence," he said.
The Lawyers Council of Thailand and parents of Win and Zaw submitted an appeal letter to the King of Thailand for Win and Zaw on October 24 to reduce the sentence from the death penalty.
"If things don't happen as we expect, we will consult with our lawyers what to do next depending on the current political situation. What we like to say is that the Myanmar government has a responsibility for this kind of thing. They should watch the case closely and try to do the right things," U Htoo Chit said.
The Young British couple Hannah Witheridge, 23, and David Miller, 24, were found murdered on Koh Tao Island in Thailand in 2014, and Arakanese/ Myanmar migrant workers Win and Zaw were charged with seven offences and sentenced to death by the Koh Samui Court in 2015 for the crime.
The accused said that they didn't commit the crime and were forced to confess, and the DNA did not match, but all their appeals have been rejected.
They also lodged an appeal to the highest court in Thailand but it was rejected on August 29.