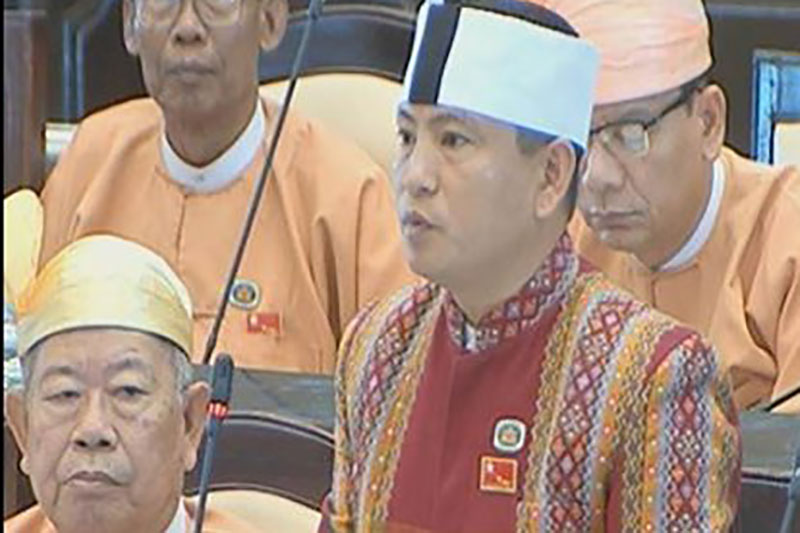 Khaing Roe La/DMG
November 4, Sittwe
The Arakan Army (AA) continues to detain a Chin State MP for security reasons despite releasing nine other civilians on the morning of November 4 who were held and questioned together with the MP, AA spokesperson Khaing Thukha told DMG. 
On November 3, the AA stopped a speedboat carrying five Indian citizens, Amyothar Hluttaw member U Hwai Tin, two speedboat drivers and two interpreters along the Kaladan river in Kyauktaw Township and questioned the passengers on the boat. 
Khaing Thukha said that they stopped the boat just to do a normal security check. 
"We planned to release them last night, but it was quite late. So, we let them go this morning, safe and sound. We kept Chin State MP U Hwai Tin with us because we still needed to ask him questions concerning security issues," he said. 
Unfortunately, one Indian citizen died while being detained.  
"While questioning, an Indian citizen named Mr Binaw suffered a heart attack and died within a short time because of diabetes, hypertension and obesity. Our medical group tried their best to save him but their efforts were in vain," Khaing Thukha said. 
A local said that nine people released by the AA were brought to Kyauktaw hospital. 
"They arrived at Kyauktaw hospital today along with the corpse. They claimed he had a heart attack while they all were climbing up the mountain," he said. 
Regarding the detained Chin MP U Hwai Tin, the DMG tried to contact U Soe Htet, Chin State Minister for Municipal Affairs, Electricity and Industry but he responded that he was busy and wasn't able to answer questions.