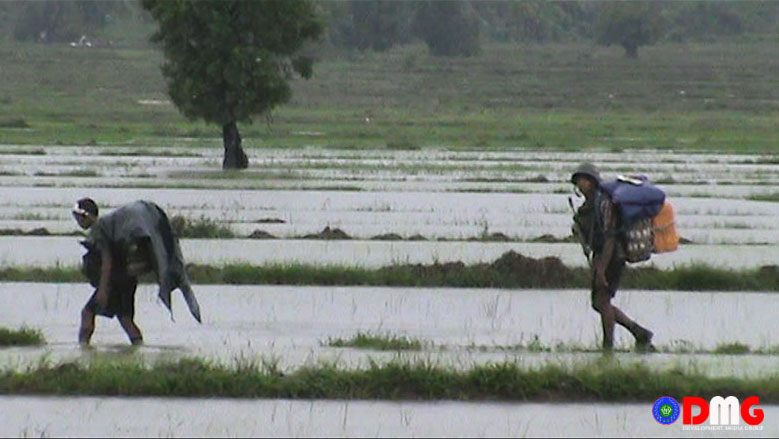 The Tatmadaw accuses the detained villager of having connection with Arakan Army (AA), but local residents say that he is a person with a mental illness.
Nay Yaung Min | DMG
13 December, Sittwe

The Tatmadaw have shot and detained a resident from Nan Kya Village, Mrauk-U Township in Arakan State on suspicion of having alleged ties to the Arakan Army (AA).

The detained villager is identified as U Thein Zaw Oo. He was arrested by a Tatmadaw troop near a monastery in Nan Kya Village on the morning on 11 December. He received gunshot wounds to his left arm as one of the security personnel shot at him after attempting to flee the security checkup, the Tatmadaw said in a statement.

The Tatmadaw checked the detainee's mobile phone and found some suspicious documentary photos on his phone that show some unidentified people in military uniforms and some are giving medical treatment to injured people, the statement read.

"He is a person with mental illness. The villagers warned him not to go to the Buddhist ordination hall in the monastery since the Tatmadaw troops are stationed there. When he arrived at the Buddhist ordination hall, security personnel from the Tatmadaw battalion stopped him. We also heard three gunshots. Then he was masked with his Longyi and taken by a military vehicle," the eye witness told the DMG.

The village administrator was also caught along with the detained villager but he (village administrator) was released later.

The Tatmadaw provided necessary medical treatment to the detainee and would hand him over to the concerned authorities for further enquiries in accordance with the law, the statement said.