With rising gold prices and depreciating kyat, real estate winning investors' favour
The price of a land plot measuring 30x40 ft in Sittwe's Mingan ward has doubled from 35 million kyats to 70 million kyats in recent years.
By Admin 28 Aug 2023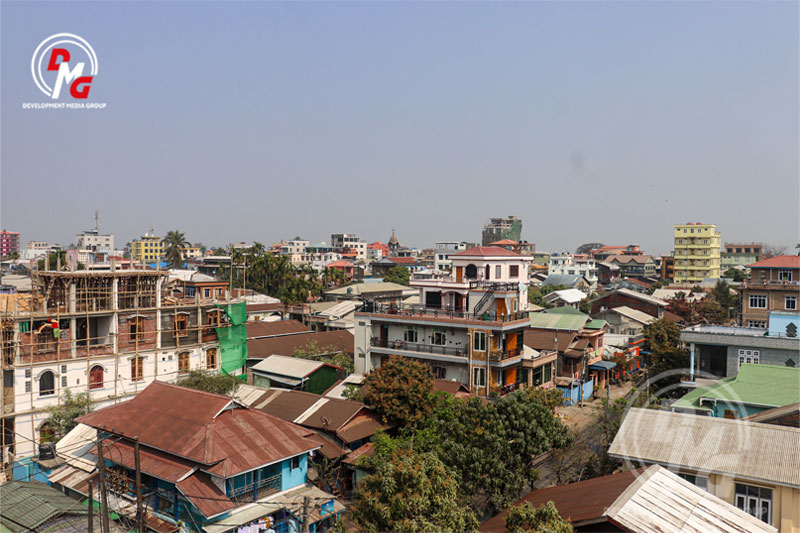 DMG Newsroom
28 August 2023, Sittwe
Due to the continued depreciation of the kyat against the US dollar and increases in gold prices, businessmen in Arakan State and Arakanese people living in other parts of the country and overseas are reportedly shifting their investments to real estate, particularly in the Arakan State capital Sittwe.
Secretary U San Kyar Maung of the Arakan State Real Estate Agents Association said: "People who have money have bought land. People who are working overseas have also invested in land. They buy and sell land now. They invest their money."
The price of a land plot measuring 30x40 ft in Sittwe's Mingan ward has doubled from 35 million kyats to 70 million kyats in recent years. In the suburbs, the price of a 20x40 ft land plot has also doubled, from 20 million kyats to 40 million kyats, according to real estate agents.
Daw Magyi from 'Ma Gyi' real estate service said: "It is fair to say there is regular demand for property now. There are also buyers. Those who don't want to keep gold have shifted their investment into property. Many people working in Thailand and Malaysia are also buying land to live on or as an investment."
But the hot property market means it has become more difficult for government employees and low-income families to buy or even rent homes.
Sittwe resident Daw Hsaung Nwe Oo said: "It is impossible for civil servants like us to buy our own house. In other towns [in Arakan State], you can buy a house and car with 100 million kyats. However, 100 million kyats is not enough even to buy just a house in Sittwe. Property prices keep increasing in Sittwe, and there are also more buyers. So, we can't afford to buy a house."
The rising housing prices are due to manipulation by landlords as Sittwe sees a surge in internal migrants, said Daw Hsaung Nwe Oo. Real estate agents in Arakan State have called on authorities to intervene and better regulate the property market, as well as implement housing projects.
"Many people can have decent accommodation if the government builds a lot of affordable housing and high-rise buildings," said U San Kyar Maung. "But now, there is no low-cost housing, and the price of a land plot is as much as 100 million kyats. The prices will decline only when the government implements affordable housing projects."
The prices of property in Kyauktaw, Ponnagyun, Mrauk-U, Minbya, Rathedaung and other townships remain largely the same, according to local residents.
The market exchange rate has at times surpassed 3,700 kyats per dollar, a steep depreciation from less than 1,400 kyats the dollar before the February 2021 coup. Gold prices are also at near record highs, hovering around 3.8 million kyats per tical.