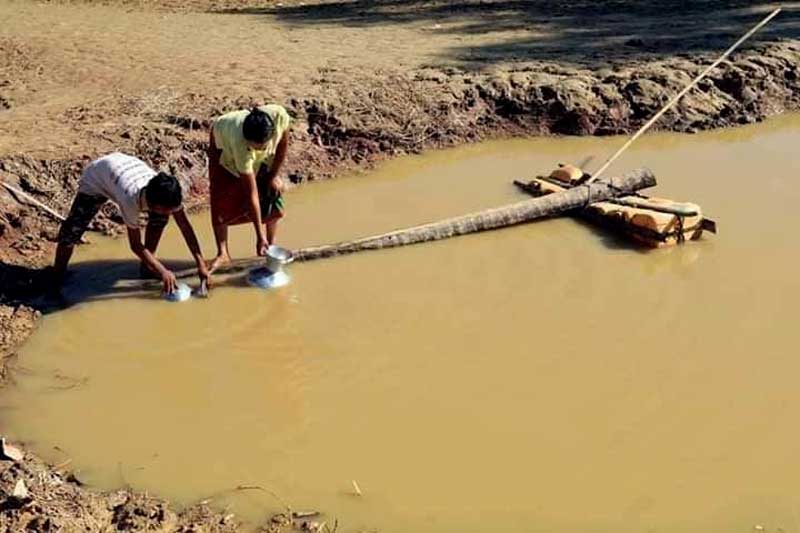 Win Nyunt | DMG
12 January, Sittwe

The Tin Nyo camp for internally displaced persons (IDPs) in Arakan State's Mrauk-U Township, where nearly 3,200 IDPs are sheltering, is facing a potable water shortage, according to a camp manager.

U Wai Hla Aung, the camp manager, told DMG on January 12 that a lake near the camp dried up last month and IDPs are now using unclean water from a nearby ditch dug for a railway.

"It's been 15 days that we have been facing a drinking water shortage. IDPs are now using unclean water from the ditch," he said.

IDPs are suffering from diarrhea after drinking the ditch water, and a makeshift medical facility at the Tin Nyo camp lacks sufficient supplies to provide treatment to those affected.

Camp management has brought the water shortage to the attention of the Arakan State government and the International Committee of the Red Cross, seeking assistance with the provision of potable water, U Wai Hla Aung said.

Fighting between the Tatmadaw and the Arakan Army (AA) has resulted in more than 100,000 IDPs in Arakan State, many of whom face difficulties related to lack of food and drinkable water, shelter, education and healthcare.