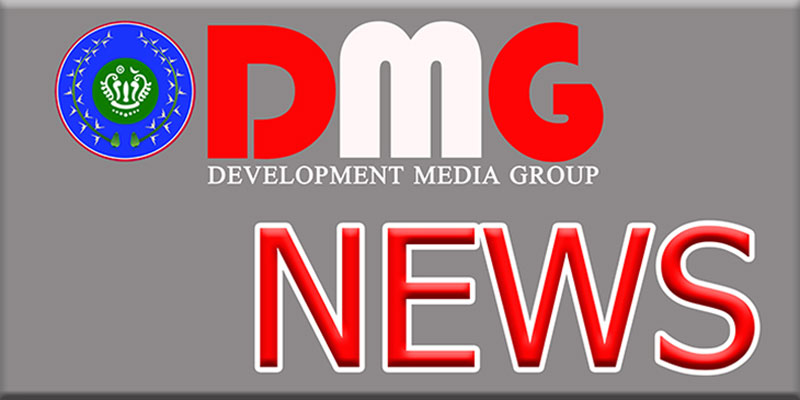 Win Nyut | DMG
3 May, Rathedaung

A Border Guard Force member was injured by gunfire near Done Pike village in Arakan State's Rathedaung Township on May 2, according to local sources.
While three men wearing BGF uniforms were imbibing at a shop near the village around 2 p.m., some members of the Arakan Army shot at them, leading to an exchange of gunfire, residents and a local MP said.
"The fighting lasted nearly 20 minutes," said Daw Khin Saw Yee, a villager of Done Pike.
Amyotha Hluttaw lawmaker U Khin Maung Latt of Rathedaung Township confirmed the gunfight, adding that a BGF policeman was injured and shops in the area sustained minor damage.
"Three police with BGF uniforms came to drink alcohol at the shop near the village. Then the Arakan Army came and opened fire on them," he said. "There was an order not to drink alcohol. A Border Guard policeman sustained a minor injury."
The shooting occurred between Done Pike village and the BGF's local outpost. Some residents of Done Pike fled their homes during the firefight as bullets reached the village.
Daw Khin Saw Yee said a relative of hers was arrested by BGF police amid the melee.
"Bullets landed in the village during the gunfight. Villagers fled from homes for their safety, but U Myint Soe went back to his home to grab his money. Then he was arrested by police," she said.
U Myint Soe, 52, is a carpenter and he had not been allowed to meet with his family since his arrest, said Daw Khin Saw Yee.
DMG is attempting to contact the BGF outpost outside Done Pike for more details on the shooting.
In recent weeks, multiple media outlets that have used the AA as a source in their reporting have faced charges under the Counter-Terrorism Law and as such, at this time DMG is opting not to contact the AA for comment regarding Saturday's incident.
The government declared the AA a "terrorist group" and unlawful association on March 23.