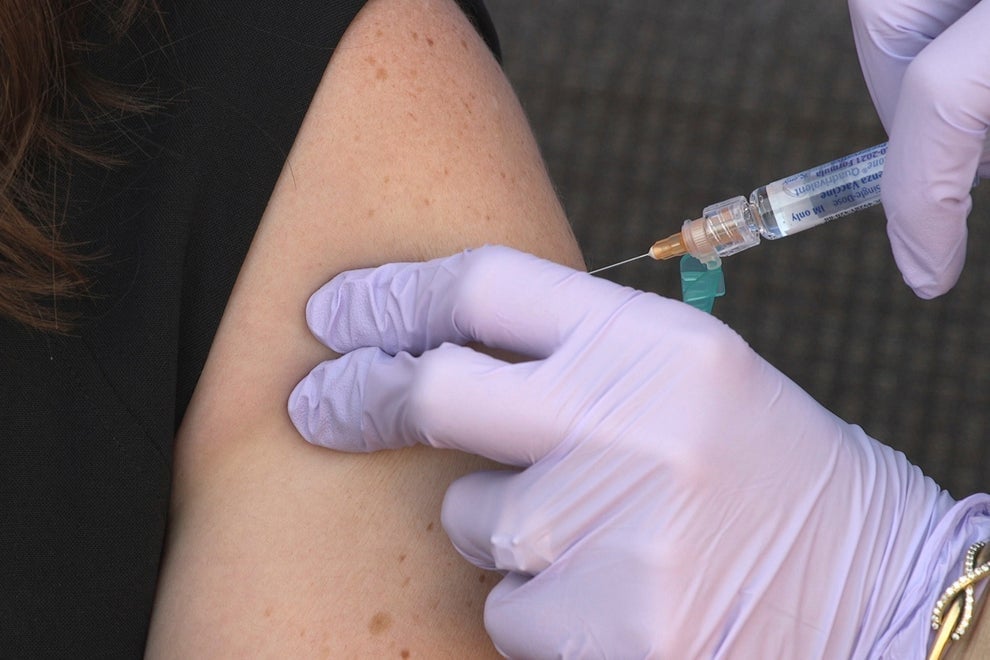 Kyaw Thu Htay | DMG
2 January 2021, Sittwe 
Healthcare workers will be the first in Myanmar to be vaccinated against COVID-19, and should expect to receive the shots starting in February, State Counsellor Daw Aung San Suu Kyi said in a New Year's speech to the nation on Friday. 
"There is a lot of competition as all the countries of the world are trying to get this vaccine," she said. "During the period when the vaccines are still not available, I wish to appeal to the people to abide by the health rules and regulations and give support to our efforts to beat COVID-19. Please be vigilant; please be patient. Please brace yourself by visioning the future. We are all in this together." 
Myanmar has already signed a purchase contract with India to buy its first batch of the COVID-19 vaccine, and has arranged to import the vaccine as soon as the relevant department in India issues permission to use it, she said. 
Myanmar has come down from a peak of daily infections and deaths in the third quarter of 2020, according to the Ministry of Health and Sports. Still, the government on December 29 extended many coronavirus-related restrictions until the end of January. 
Countries around the world are approaching national vaccination plans using tiers of priority, in which frontline medical professionals and the elderly are first in line, the latter group being more susceptible to severe and fatal cases of COVID-19.