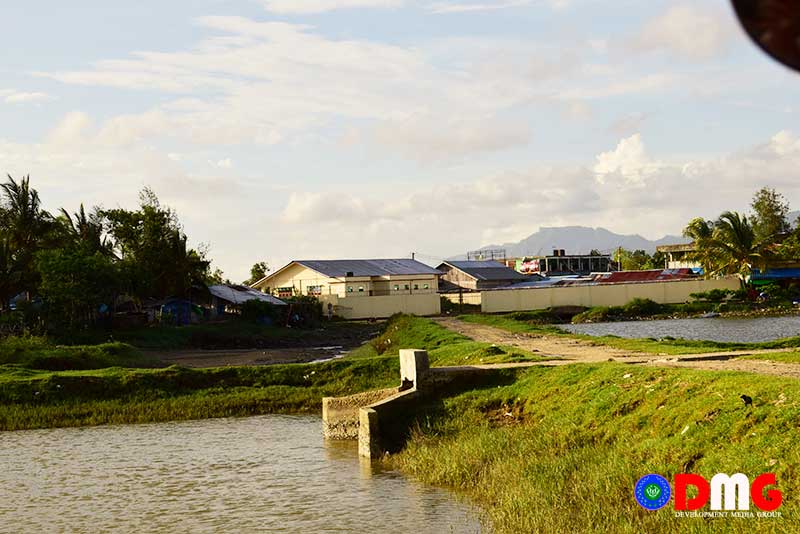 Myo Thiri Kyaw | DMG
12 January 2021, Sittwe 
The Arakan State government sent a letter to the National-Level Central Committee on Prevention, Control and Treatment of COVID-19 on January 12 requesting that border trade camps be allowed to resume operations since infection rates are decreasing, said U Kyaw Aye Thein, the Arakan State minister for Finance, Revenue, Planning and Economics. 
Those who depend on border trade camps including traders are facing significant losses as the camps' operations have been suspended due to the COVID-19 pandemic, he said. 
"In Arakan State, COVID-19 infections have been decreasing recently. The border trading has been suspended for several months, making losses for traders," he said. "If their commodities are stranded for a long time, their market will also disappear. That's why the state government sent a letter to the central committee to resume border trading." 
On January 6, the Arakan State Chambers of Commerce and Industry, the Border Traders Association and other people involved in trading met with members of the state government and discussed submitting a letter to the central committee. 
More than 400 workers who are depending on border traders and border trading are now facing difficulties with their daily lives, said U Tin Aung Oo, chair of the Arakan State Chambers of Commerce and Industry. 
"We will adhere to COVID-19 prevention regulations when border trading is resumed. We will place people who return from Bangladesh under quarantine. We suggested in the letter to regulate the number of ships to leave in a week," he said.  
After a person who returned from border trading with Bangladesh to Sittwe town in June tested positive for COVID-19, border trade camps were suspended until further notice. 
Statewide, a total of 4,100 people have been infected with COVID-19 and 36 had died as of January 12, according to Arakan State's Department of Public Health.