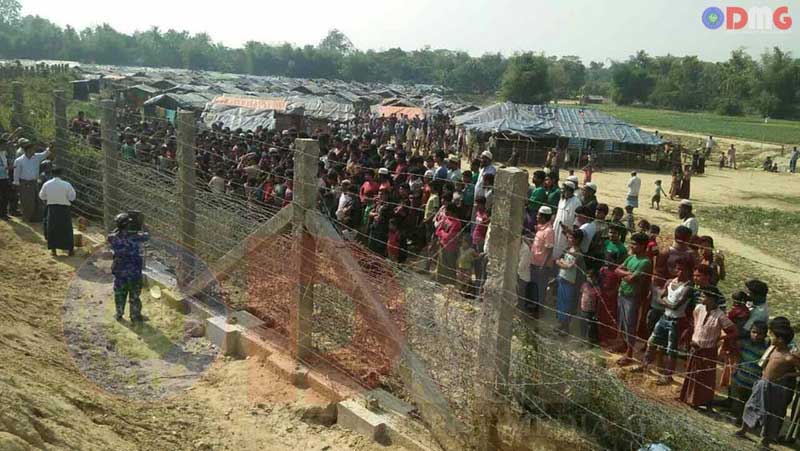 DMG Newsroom
10 April 2021, Maungdaw
Six Muslims who are alleged to have illegally crossed the border fence with Bangladesh were arrested on April 8 near Chaung Pauk Wa station in northern Maungdaw Township, Arakan State.
U Soe Aung, chair of the Maungdaw District Administration Council, said: "The transit camps have yet to open because the COVID-19 pandemic is still occurring. We have not given permission to resume the transit camps. So, we will take action for illegally entering."
The accused are two men and four women, with ages ranging from 7 to 25. 
Lawsuits will be open against those who are adults under Section 13(1) of the Immigration Law, and the Natural Disaster Management Law, at the Maungdaw Township Court.
U Soe Aung said security has been stepped up at the border out of concern that there might be illegal crossings into Myanmar in the wake of a recent fire at a refugee camp in Bangladesh.
The six detained people fled to Bangladesh in 2017, and were taking shelter at the Kutupalong refugee camp. They returned to their relatives' home in Myanmar as they were facing difficulties at the refugee camp, including incidents of fire, robberies and violence.