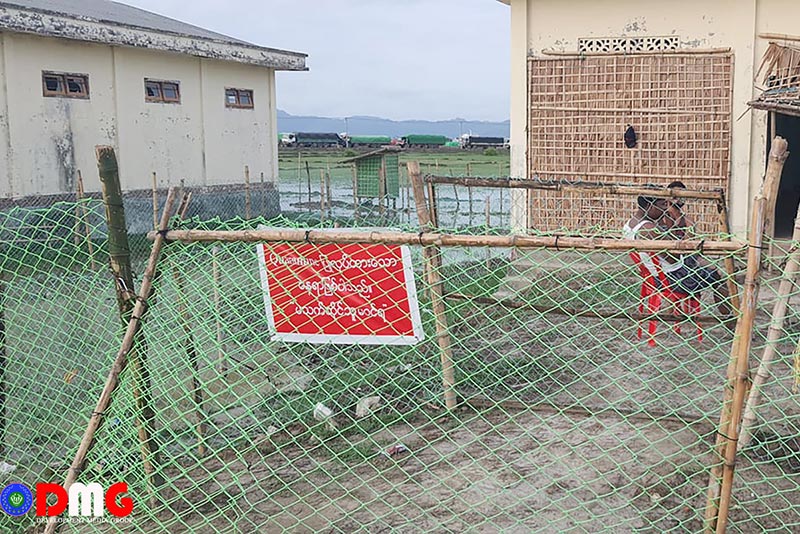 DMG Newsroom
15 June 2021, Maungdaw 
A Muslim man who was attempting to swim across the Naf River from Bangladesh to Myanmar was rescued by a trade boat on Tuesday morning. 
The trading vessel spotted the man while on its way back to the Maungdaw border trade camp after delivering goods at a port in Bangladesh, an official from the Maungdaw trade camp said. 
"He was reportedly drowning on his way across the Naf River. He was rescued when the trading boat saw him drowning while returning from Bangladesh," U Thein Maung, secretary of the Maungdaw Merchants Association, told DMG. 
The rescued man, a 45-year-old mason named Mamat Robi, had been living with his sister near Cox's Bazar in Bangladesh but was attempting to return to Myanmar because he did not get along with his employer, according to a police investigation. 
The medical superintendent of the Maungdaw District People's Hospital, Dr. Nu Kay Thi San, said Mamat Robi would be tested for COVID-19. 
He will reportedly be prosecuted for entering Myanmar illegally and without any official documents, and is currently being held in a dormitory at the Kanyin Chaung Border Economic Zone.