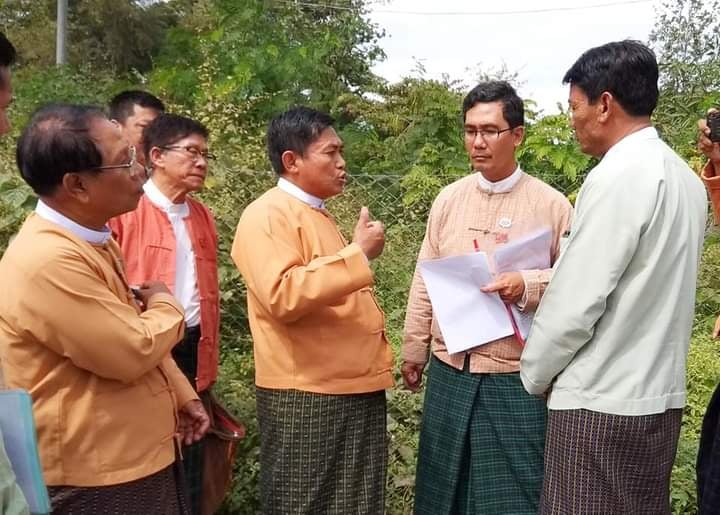 DMG newsroom
3 December 2021, Bago Region

Myanmar's military regime on December 1 brought Anti-Corruption Law charges against the country's former deputy minister for Construction, as well as three directors-general and a former Bago Region minister for Transportation.

Ex-Deputy Minister for Construction U Kyaw Lin, former Bago Region Minister for Industry, Electricity and Transportation U Than Win, and directors-general U Ye Min Zaw, U Aung Myint Oo and U Nay Aung Ye Myint will stand trial under Section 55 of the Anti-Corruption Law.

The junta-appointed Anti-Corruption Commission has accused U Kyaw Lin of misusing more than K194 million in funds that he sought for Monywa-Yargyi-Kalaywa road repair work during the 2020-21 financial year and K368 million in 2019-20.

U Kyaw Lin was a Pyithu Hluttaw lawmaker for the National League for Democracy (NLD) who won a seat in the 2015 election for Mingin Township, Sagaing Region. U Than Win was a Bago Region Hluttaw MP for Bago Township.

Former Bago Region Chief Minister U Win Thein and other members of his cabinet, as well as regional Hluttaw MPs who won seats in the 2020 election for the NLD, have been detained since Myanmar's February 1 coup, facing charges under Section 505(b) of the Penal Code.

Among the detained lawmakers, Bago Region Hluttaw MP for Bago Township U Nyunt Shwe died in August from complications related to Covid-19.