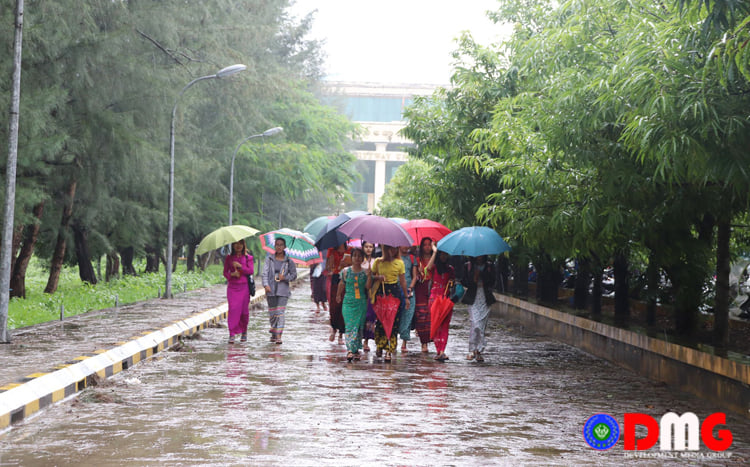 DMG Newsroom
20 January 2022, Sittwe
The Department of Higher Education under Myanmar's military regime has announced that final-year courses for those studying the sciences at the University of Distance Education will be reopened for the 2022 academic year.
Practical and lecture classes will resume on January 22 for all science subjects of final-year students, the department said on Thursday. 
But U Kyaw Naing Oo, head of Academic Affairs at Sittwe University, told DMG that the university had not yet received any direct instruction on reopening final-year courses for University of Distance Education students.
"The announcement was published in the newspapers on January 20 and on TV news. We have not received directives," he said.
At Sittwe University, there are 249 final-year students who are majoring in sciences courses such as chemistry, physics, mathematics, zoology and botany.
Ko Phone Pyae Phyo, acting chair of the Sittwe University Students' Union, said: "I think the announcement should have been issued one week before the date to reopen. The announcement said courses will be reopened on January 22, but it was released on January 20. So, it is difficult for some students to attend their courses because they cannot take leave from work."
He added that he hoped other courses could also resume as soon as possible.
"It is better if all students can resume their classes as early as possible. It would be better if courses for arts subjects are also reopened," he said. 
Universities and colleges in Myanmar were closed in early 2020 due to the Covid-19 pandemic, with an initial reopening in May 2021 sparsely attended at a time of recent fallout from the military's coup on February 1 of that same year.