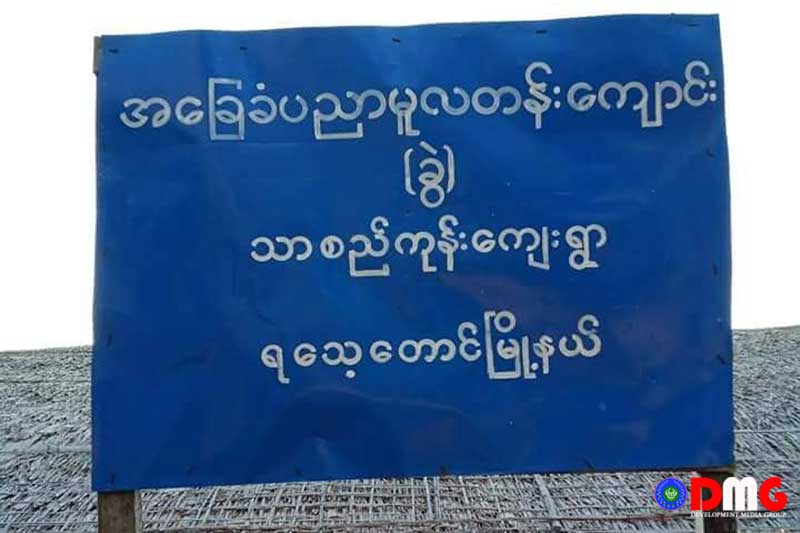 Cha Luu Aung | DMG
22 November, Rathedaung

A Tatmadaw column released 12 local residents it took from Thazigone Village, Rathedaung Township in Arakan State on 20 November through a police outpost in Inn Din Village on 21 November.

Gunfire was heard from a location between Kontan and Thazigone Villages on the morning of 20 November and security personnel from a Tatmadaw battalion entered Thazigone Village and detained 12 villagers.

The Tatmadaw took 12 villagers to guide them, said U Maung Than Nyunt, Village Administrator, quoting local people freed by the Tatmadaw.

"They (12 villagers) were forced to serve as guides for the Tatmadaw troop. I have already asked for some of them to be released by the Tatmadaw. The Tatmadaw didn't beat or torture the villagers," he added.

The Tatmadaw's Western Command Spokesperson Col Win Zaw Oo accused the Arakan Army (AA) of arresting 12 villagers on 20 November. But the Arakan Army (AA) has not responded to the Tatmadaw spokesperson's allegation.

A house owned by a resident named U Thein Sein Maung from Thazigone Village was burnt down and around 200 villagers fled to Pauktawpyin and Hsinpaik Villages after artillery shells allegedly fired by the Tatmadaw landed in the village.

"Now no one thinks about living in the village. The Tatmadaw's battalion commander who came to the village yesterday asked us why local residents were fleeing the village. He urged us to live in peace and harmony in the village," the village-administrator said.

12 people released by the Tatmadaw are identified as U Tun Thein, 62 years old, U Maung Kyaw Zan, 61 years old, U Tun Aung Kyaw, 58 years old, U Maung Thar Tun, 52 years old, U Than Tun, 48 years old, U Kyaw Win Sein, 44 years old, U Hsan Hlaing, 41 years old, U Tun Win Shae, 36 years old, Maung Ah Tun, 21 years old, Maung Win Moe Zaw, 20 years old, Maung Lin Lin, 18 years old and Maung Hsan Oo, 17 years old.
Related Post : Twelve villagers abducted by Tatmadaw, villagers say