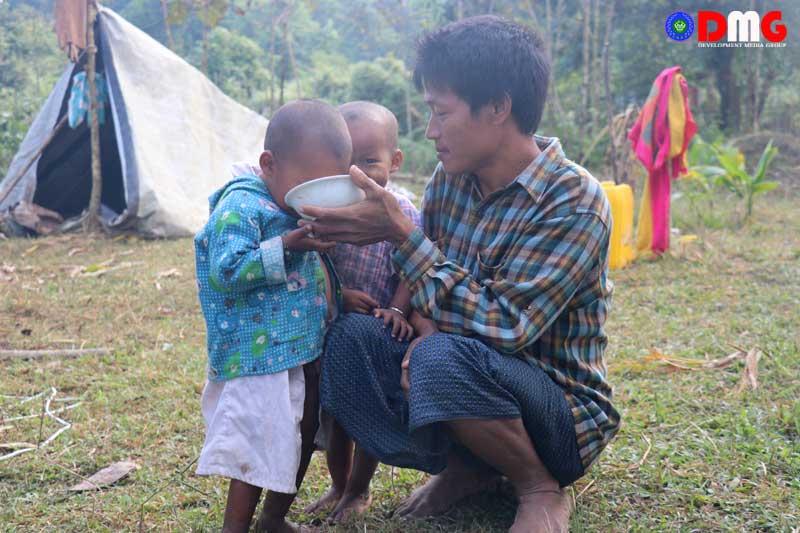 Nay Yaung Min | DMG
13 December, Sittwe

Standard security restrictions are affecting the daily situation of civilians, regardless of their background due to ongoing clashes between the Arakan Army, which seeks autonomy or independence for Arakan State and the Tatmadaw, said State Counsellor Daw Aung San Suu Kyi.

Local people in Arakan State face many difficulties because the local government imposed a curfew in some townships and set up security checkpoints as a result of continuing armed conflicts, the State Counsellor said in her testimony during the second day of hearings in a genocide case against Myanmar at the International Court of Justice in The Hague, Netherlands on 11 December.

"This armed conflict has led to the displacement of thousands of civilians in Arakan State," State Counsellor Daw Aung San Suu Kyi added.

A curfew was imposed from 9 p.m. to 5 a.m. in Buthidaung, Maungdaw, Rathedaung, Ponnagyun, Kyauktaw, Minbya and Mrauk-U Townships in Arakan State. The late night to dawn curfew has been in place in Buthidaung and Maungdaw Townships since 2017 after the Arakan Rohingya Salvation Army (ARSA) attacked the Tatmadaw's security camps and police outposts. But the curfew was imposed in the remaining townships due to intensifying clashes between the Tatmadaw and the Arakan Army (AA).

In addition, Internet access has still been shut down in four townships: Ponnygyun, Kyauktaw, Mrauk-U and Minbya in Arakan State where many internally displaced people (IDPs) have taken shelter since June this year. The Internet blackout had prompted many challenges for local people in economic, education and communications sectors.

Local residents in the affected areas in Arakan State will be happy if the local government lifts the months-long Internet shutdown and curfew by showing its great magnanimity because the heads of the State understand the plight of Arakanese people, said U Tun Thar Sein, Lawmaker for Arakan State Parliament from Mrauk-U Constituency.

"Unlike local people in other states and regions, we can't go outside for business from 9 p.m. to 7 a.m. because the curfew was imposed. We also can't know latest developments in real-time as we have been unable to access the Internet. I would like to request that officials understand the difficulties of local people," the Arakan State MP said.

The local government has banned international aid groups except the International Committee of the Red Cross (ICRC) and World Food Programme (WFP) from villages in northern Arakan State where renewed clashes between the Tatmadaw and Arakan Army (AA) have sparked security concerns. As a result, many displaced people are suffering from food shortages and other setbacks.