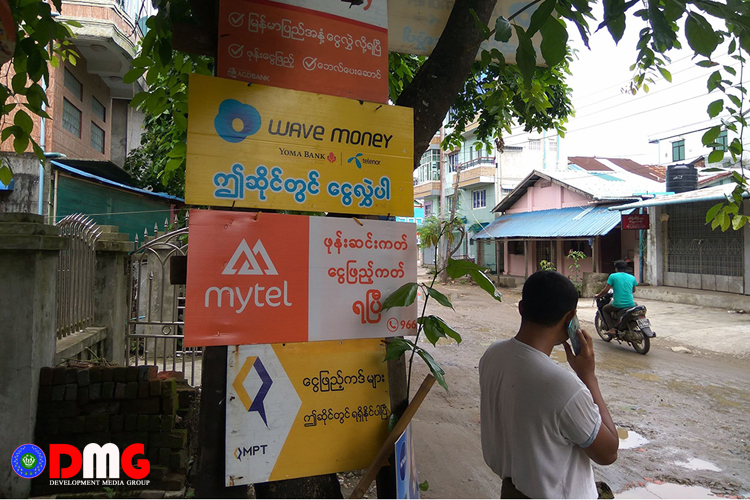 Myat Swe | DMG
21 December, Sittwe

With an Internet shutdown in some Arakan State townships now in place for over six months, one of the world's longest blackouts of its kind continues to prompt criticism from civil society organizations.

About 20 CSOs released a statement on 21 December condemning the government ban, which they said had not achieved its stated aim of making the restive region more secure.

Armed conflict has continued unabated since the shutdown went into effect, the CSOs' statement said, contending that they could find no evidence to support the notion of its peacemaking efficacy.

"In spite of receiving condemnation from the international community, including the UN, the Myanmar government has not lifted the ban yet to restore Internet access in affected townships," the statement said.

It added that given Arakan State's status as one of Myanmar's poorest regions, the Internet blackout was more likely hindering development and exacerbating the state's conflict dynamics.

The CSOs demanded an immediate and complete lifting of the ban.

The government imposed the Internet cut-off in nine townships of Arakan and Chin states on 21 June, without giving advance notice to those affected. It lifted the ban for five of those townships on 1 September, but the ban still affects Ponnagyun, Kyauktaw, Mrauk-U and Minbya townships.

These areas have continued to see fighting between government troops and the Arakan Army, with some clashes forcing residents to flee their homes.

Critics of the Internet blackout have said that it impedes on the rights of those affected to access information, communicate, and pursue economic and educational opportunities.