Details

:

Nay Myo Linn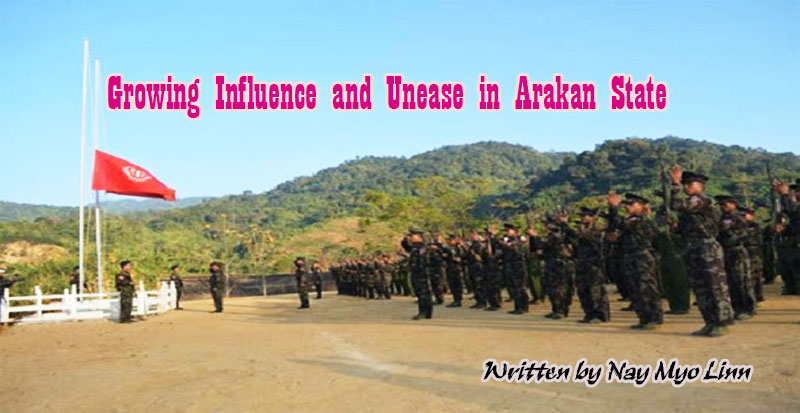 The Arakan Army's stay-at-home announcements were posted in public places and shops in towns and villages across the state, and the ethnic armed organisation's outreach even included the release of videos by AA chief Maj-Gen Twan Mrat Naing, warning people about the dangers of Covid-19. 
Details

:

DMG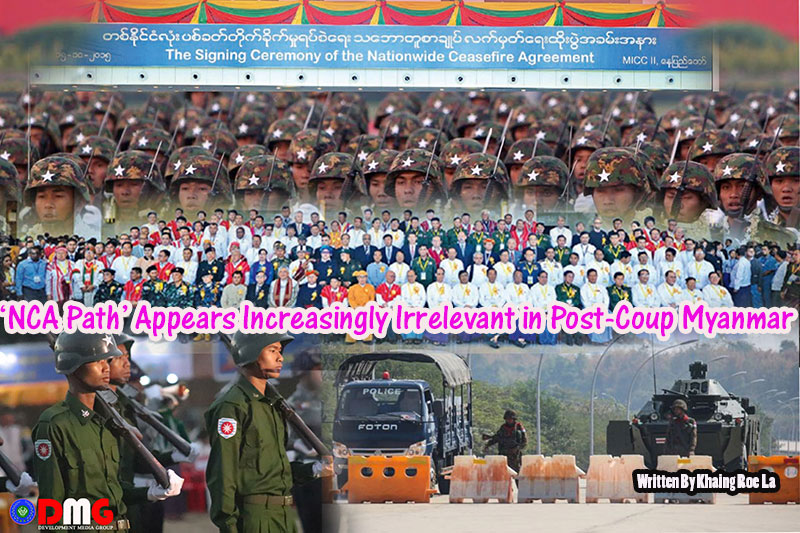 Meanwhile, the regime council on December 30, 2021, announced that it would carry out required security affairs if NCA signatories breach provisions in the agreement. EAOs that signed the NCA responded to the announcement critically, raising questions about just who was guilty of breaching the NCA.
Details

:

DMG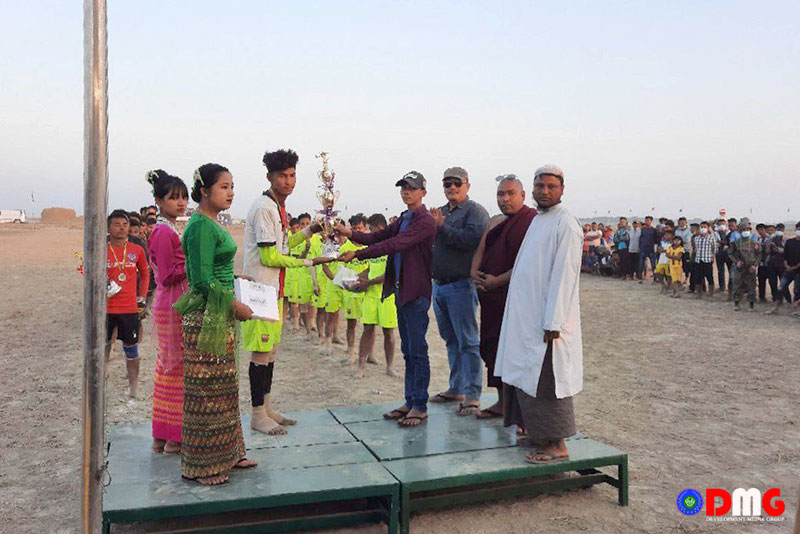 An interfaith football tournament that began last month and concluded on New Year's Day is being touted as proof-positive that Arakan State's diverse ethnic and religious communities can live together in harmony, and enjoy a bit of friendly sporting competition too. 
Details

:

Admin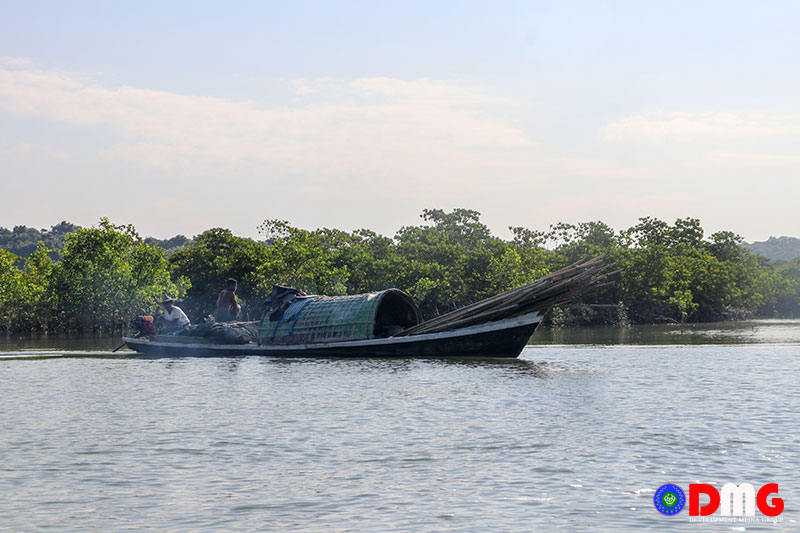 Myanmar is the second largest country in Southeast Asia, with a land area of 261,228 square miles (676,578 sq km). Myanmar's coast spans about 1,385 miles, from the mouth of the Naf River in western Arakan State to Kawthaung, Tanintharyi Region, in the country's southeast. 
Details

:

Kyaw Gyi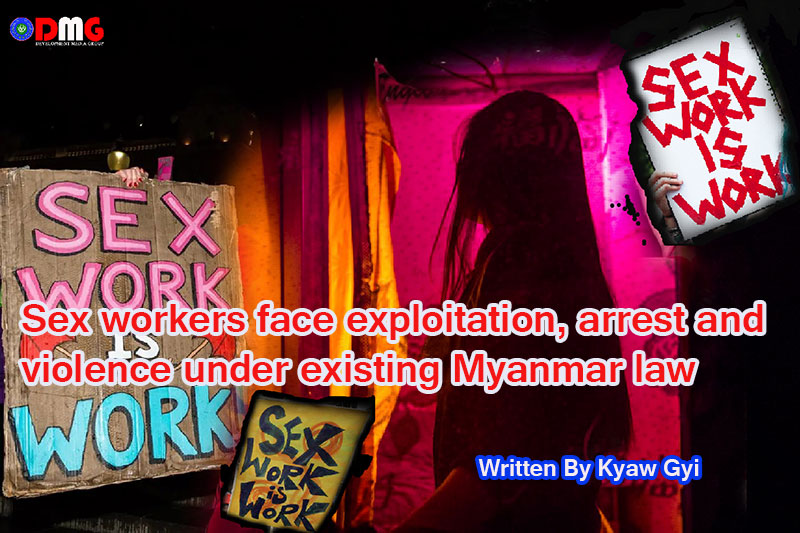 In Myanmar, sex workers are addressed as "pyae taza" in polite form. The usage is derived from a Pali word, roughly translating to "those who decorate a country." But they are also called far more demeaning terms, such as "porn girls" and "whores". 
Details

:

Maung Mayu (Buthidaung)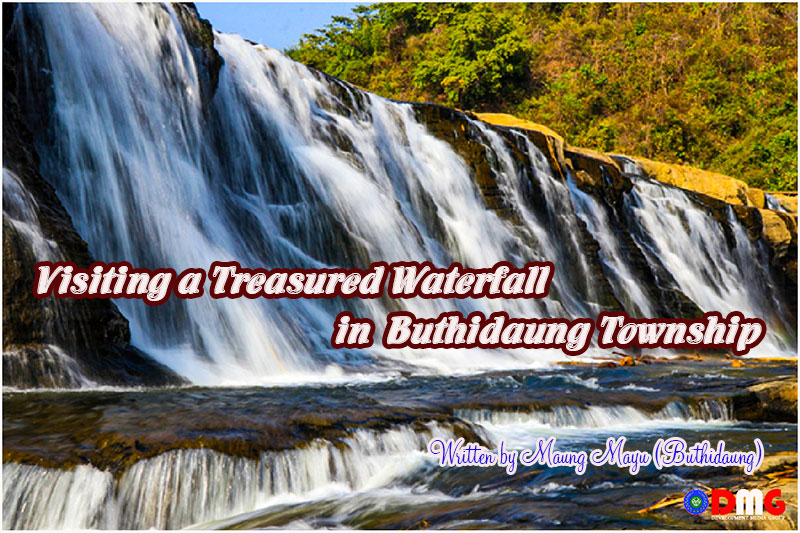 Over the course of Sai Din's history, it has been known as Sit Tan Tin, Sein Tin and See Tin. It was renamed Sai Din in its later years. "Sai Din" is believed to have evolved from "Sit Tan Tin", meaning the water of Sit Creek above the Sai Din Mountains — in other words, a waterfall formed by Sit Creek.
Details

:

Maung Mayu (Buthidaung)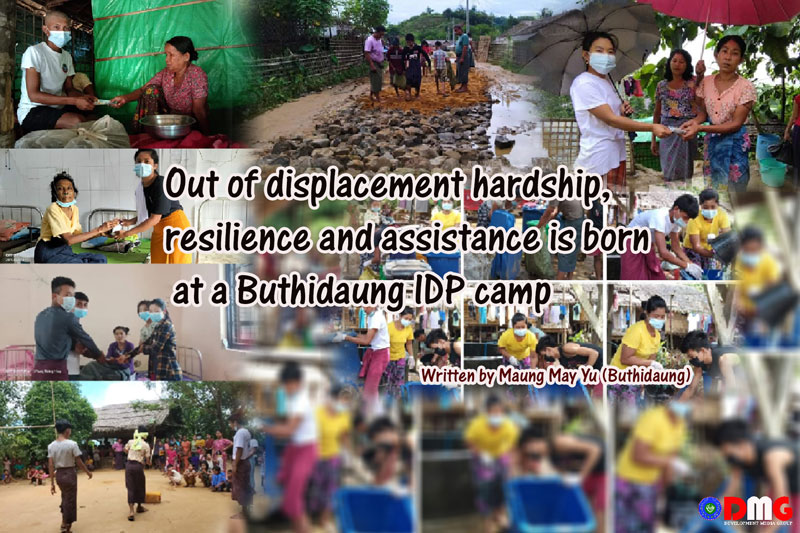 "There were no trash cans at Yan Aung Myay IDP camp. And people discarded their rubbish unsystematically," said Ko Wai Yan Soe. "So, the environment is polluted with rubbish. We've now placed trash cans, and the municipality's garbage truck comes every Monday to collect rubbish from the camp." 
Details

:

DMG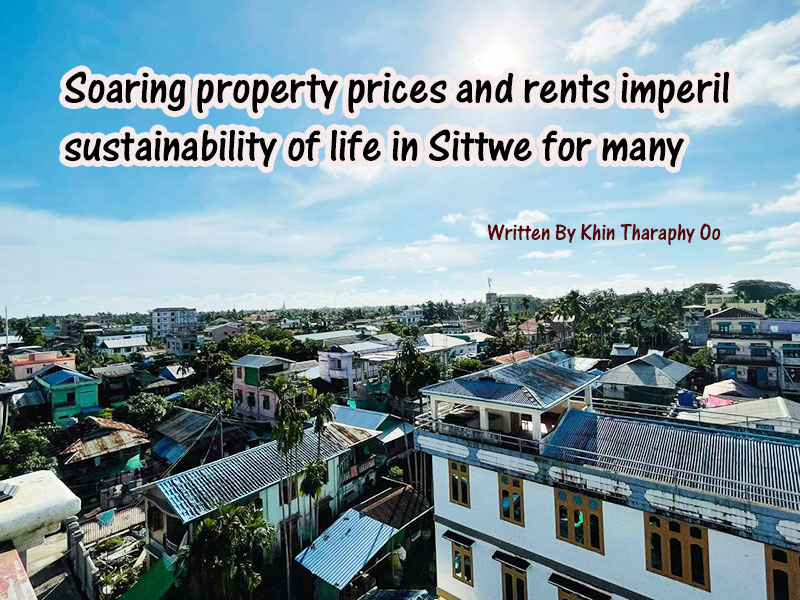 There was fierce fighting between the Myanmar military and Arakan Army in Arakan State for about two years, from December 2018 to approximately November 2020, displacing tens of thousands of people from their homes.  
Details

:

Thiha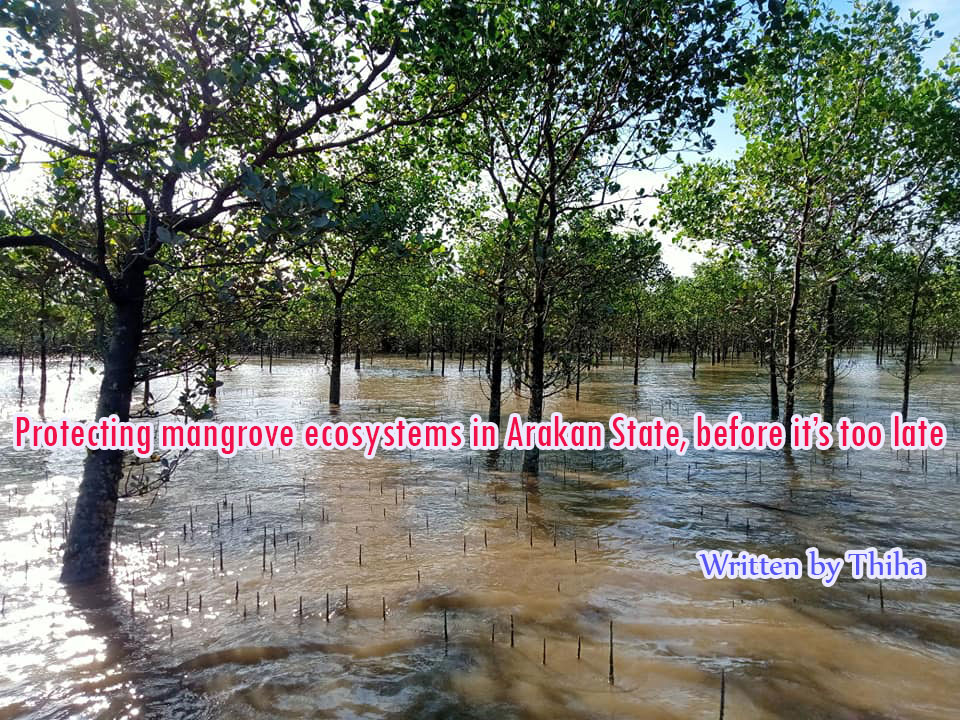 Unfortunately, we humans are turning some of these precious mangroves into charcoal, while some mangrove forests are converted into salt fields. Some mangrove forests are being converted into housing projects. As a result of these changes, mangroves are slowly disappearing in Myanmar. 
Details

:

Aung Htein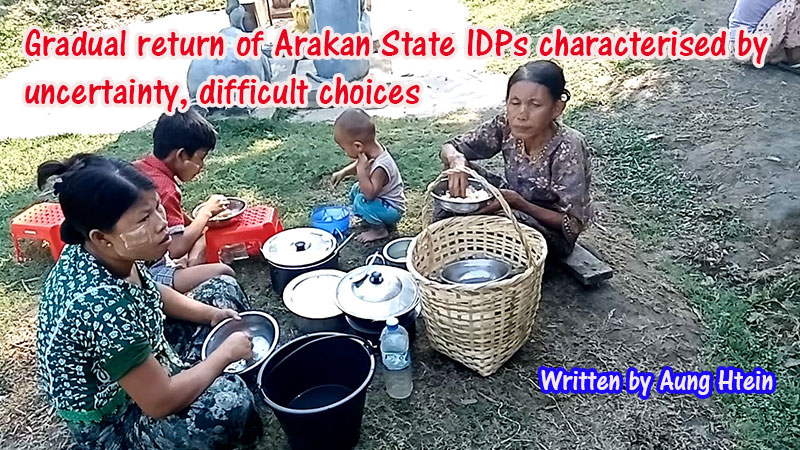 More than 10,000 IDPs returned home this way in August alone, said an official from the Rakhine Ethnics Congress, a group that collects lists of IDPs in Arakan State.