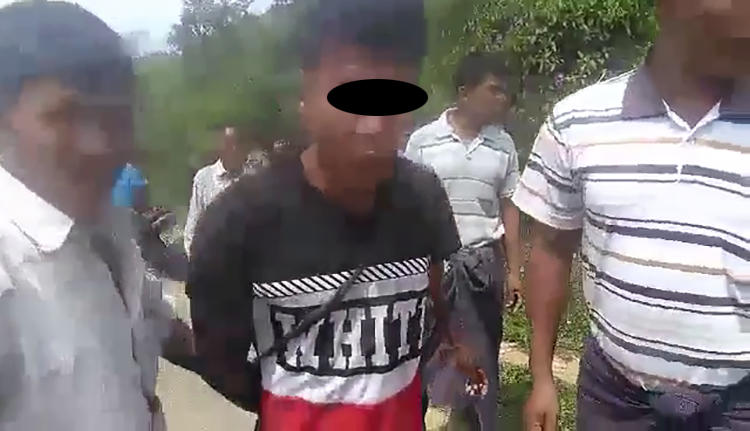 Phone Wai Yan Hein/ DMG
April 9, Sittwe

A soldier who was charged with attempted rape of a village woman in Buthidaung Township on Sunday afternoon has been put on trial, the Office of the Commander-in-Chief announced.
The Tatmadaw detained him in military custody and established an investigative tribunal to look into the case, the announcement said.  

Private Sai Soe Myint from a regional based battalion committed the offence while a 40-year-old woman was working in a bitter gourd plantation near Pyin Shay village with her son.

The son rushed into the village to get help for his mother who was defending herself against her attacker, subsequently the soldier was caught by villagers who sent him to relevant authorities.

While he was detained in the village administrator's house, four soldiers from No.564 battalion came and took him back to the battalion's HQ. He was asked to write promissory letter not to commit such offenses again, but he gave a verbal promise instead, said U Maung Phyu Hla, husband of the woman.
Related News _
Attempted rape by Tatmadaw soldier in Buthidaung