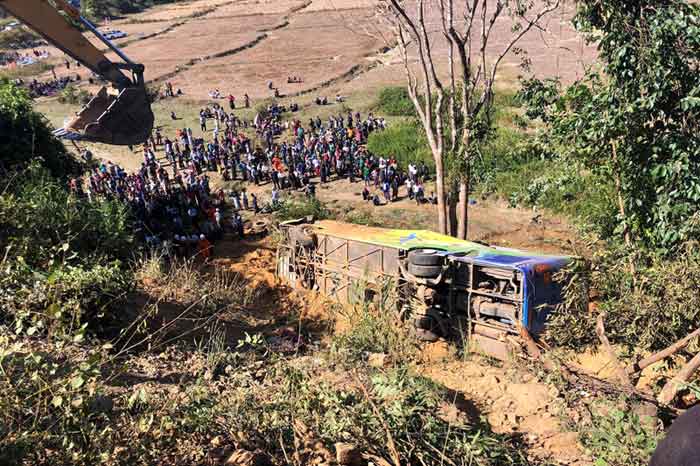 Win Nyunt | DMG
January 20, Sittwe
 
A passenger bus running from Yangon to Kyaukphyu overturned near Kalar Pone village in Ramree Township at about 5 a.m. on January 20, killing four people and injuring six others, according to a Kyaukphyu funeral services charity group.  
 
The bus, named Myo Satt Thit, overturned at a bend near Kalar Pone village while travelling from the commercial capital Yangon to Kyaukphyu.
 
"We don't know yet where the corpses will be brought. The injured were sent to Sanae Hospital. They [the injured] don't need to be worried about," said Ko Japan Gyi from the Kyaukphyu charity group.
 
Kyaukphyu Township's administrator said there were 23 passengers on the bus at the time of the accident. The cause of the crash is not yet known.
 
The bus driver and conductor were detained at Kyaukphyu Myoma police station. DMG attempted to contact the local police department to ask about the detentions but received no response.