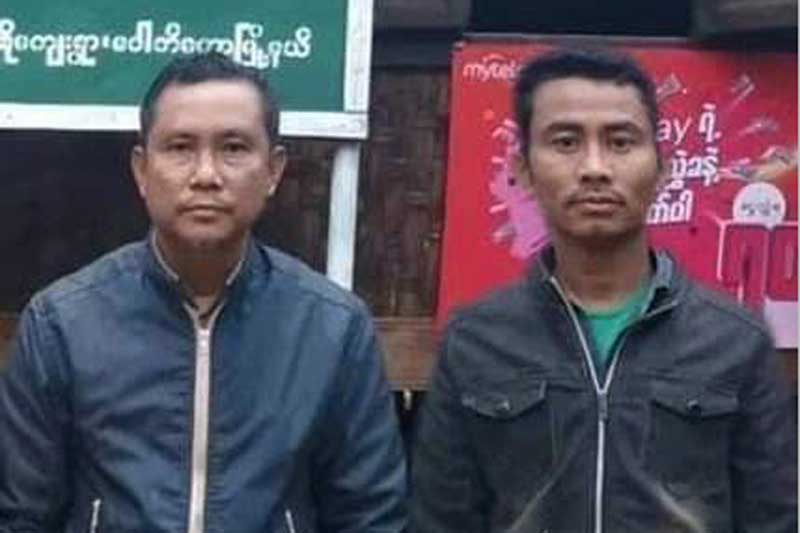 Win Nyunt | DMG
29 January, Sittwe
The Arakan Army said it released two employees of the mobile operator Mytel at Manaw Thiri village in Pauktaw Township, Arakan State, on January 29.
The company's acting associate director, U Zaw Tun Aung, and driver U Saw Thein Maung were detained by the AA on December 23 when the pair encountered AA troops near Taung Pauk village on the road linking Minbya and Kyauktaw towns.
"We temporarily detained them as we were suspicious of them. We delayed releasing them because we had been facing the Tatmadaw's offensive operations. We released them in good condition this morning," AA spokesperson Khaing Thukha told DMG.
The two Mytel staffers join the ranks of a handful of recent discharges made by the ethnic armed group. 
The AA released two Tatmadaw corporals on January 28 in Chin State's Paletwa Township. And just over a week ago, the AA released U Hawi Tin, a National League for Democracy lawmaker for Paletwa Township, after holding the MP in detention for more than two months.
Regarding its policy on captives, the AA says it will release detainees who are deemed not guilty of criminality, as well as those who are not in good health and those without ties to the military. 
The AA has also proposed a broader release of Tatmadaw soldiers in its custody if the military reciprocates by releasing detained AA members and Arakan State civilians similarly arrested on various charges including the Unlawful Associations Act and the Anti-Terrorism Law.
Hundreds of civilians have been arrested over the past year for allegedly having illegal ties to the AA.