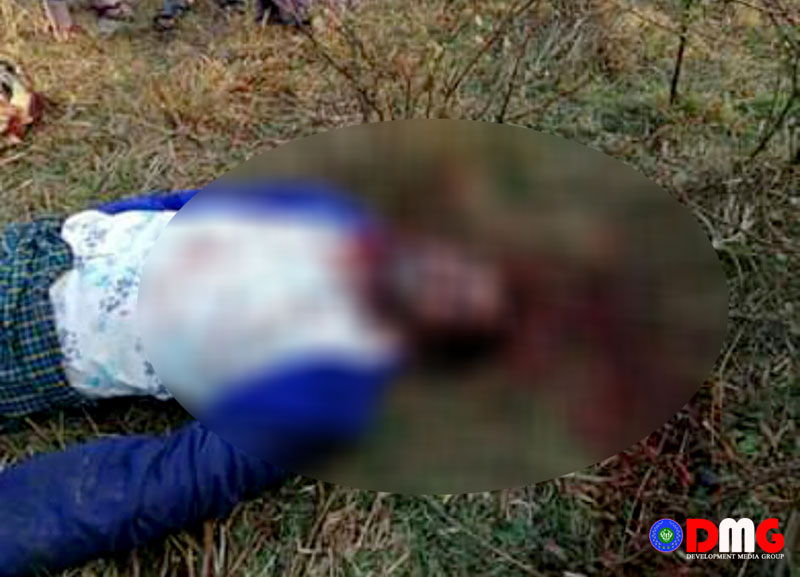 Cha Lu Aung/ DMG
February 29, Buthidaung
A former village administrator was killed last week in Pan Zi Muslim village, Buthidaung Township, according to a member of the victim's family.
Ehteram, 42, the former administrator of Pan Zi village, was slashed on his face and neck by four unidentified assailants at about 7 p.m. on February 27, said Mamud Easau, the younger brother of Ehteram.
"Besides my brother, there were just two women at his house at that time. Four unknown people entered his house at about 7 p.m. and took him outside and killed him. We don't know who these strangers are," he told DMG.
Buthidaung Township administrator U Shwe Hla Aung said the killers were members of the Arakan Rohingya Salvation Army (ARSA), but he did not divulge how he had obtained that information, nor offer any explanation for what the attackers' motive for killing Ehteram might be.
Family members of the victim said they have opened a file at the Taung Pa Zar area police station regarding the case.
During Myanmar security forces' counter-insurgency operations against ARSA, a Muslim militant group that attacked police outposts in the Maungdaw and Buthidaung regions in 2017, more than 700,000 Muslims fled across the border to Bangladesh, according to the UN and other international rights groups.
Most Muslims from Pan Zi village were among those who fled to Bangladesh during this crackdown, while some were killed by ARSA members, according to locals.