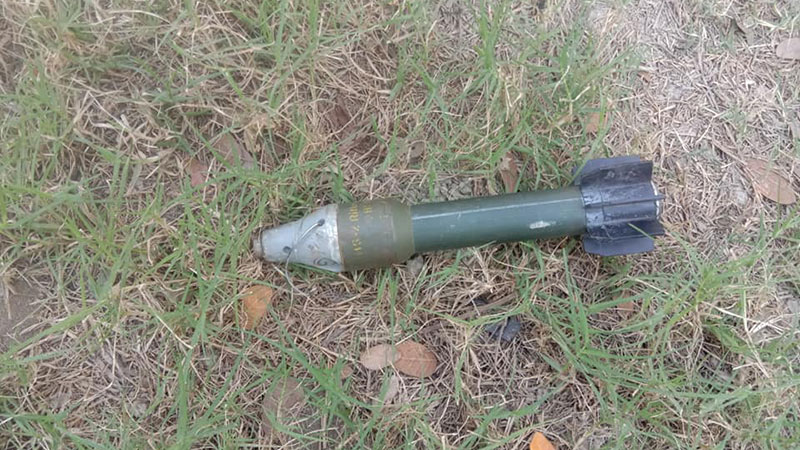 Win Nyunt | DMG
13 March, Sittwe
 
Three civilians were killed and five others were injured when gunfire erupted in Thazi village, Kyauktaw Township, at about 1 p.m. on March 13, according to residents.
 
The deceased were identified as U Nyunt Hla, 54, Ko Maung Kyaw Bu, 29, and an internally displaced woman whose name was not immediately known.
 
"The [female] victim who was killed in the shooting was from Pyaine Taing village and was sheltering in my village. I don't know her name. The residents have already fled the village. Maung Win Kyaw Naing is in critical condition because he suffered a severe gunshot wound," said a villager who declined to be named for security reasons, referring to one of the five injured men.
 
"Sixteen homes also were burned to ashes," added the villager, who accused a Tatmadaw regiment stationed about one furlong east of Thazi village of having fired the shots.
 
DMG sought comment from Colonel Win Zaw Oo, a spokesperson for the Tatmadaw's Western Command, regarding the allegations leveled against military personnel, but his mobile phone was turned off.
 
Following the fatal shooting, many residents reportedly fled the village of more than 1,600 people to nearby settlements.
 
Similarly, three people — two women and one man — from Theintan village in Kyauktaw Township were reportedly injured by stray bullets on the morning of March 12, according to residents. Out of the three, a 39-year-old woman identified as Daw Nwe Nwe Oo suffered a gunshot wound to the head and was admitted to Sittwe Hospital.
 
And in adjacent Mrauk-U Township, at least 22 civilians from Tinnyo, Taung-Oo and Paung Toke (Muslim) villages were wounded in a hail of gunfire on Friday morning, with one local village administrator accusing Tatmadaw soldiers of "thoughtlessly" training their fire on civilians populations there.
 
As with the incident in Thazi village, DMG attempted to contact Colonel Win Zaw Oo regarding the shooting in Mrauk-U but his phone was powered off.