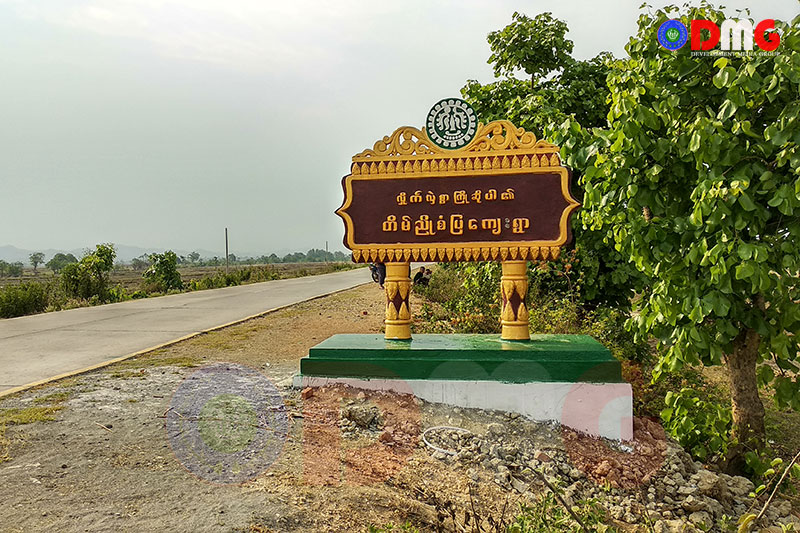 Win Nyunt  | DMG
13 March, Sittwe
 
Twenty-two civilians sustained gunshot wounds after a military truck hit a remote landmine near Tinnyo village in Arakan State's Mrauk-U Township, according to residents, with one local official describing a subsequent reprisal on March 13 involving a hail of indiscriminate gunfire.
 
The shooting broke out at around 5 a.m., wounding 12 internally displaced people (IDPs) who were taking shelter at Tinnyo IDP Camp.
 
"Tatmadaw troops opened fire on the village thoughtlessly after the military's truck was attacked with a remote landmine about one mile north of our village. Twelve villagers were hurt and three of them were seriously injured in the shooting," said U Wai Hla Aung, the Tinnyo village administrator, who added that there had been no exchange of hostilities between soldiers of the Tatmadaw and Arakan Army on that morning near the village.
 
In addition to the civilian casualties, a rural station hospital in Tinnyo village was reportedly closed and its staff and patients were transferred to Mrauk-U Hospital after the healthcare facility was also struck by bullets.
 
DMG phoned Colonel Win Zaw Oo, a spokesperson for the Tatmadaw's Western Command, to seek confirmation of Friday's shooting, but his mobile phone was turned off.
 
Khaing Thukha, a spokesperson for the Arakan Army, confirmed that there had been no clashes between the ethnic armed group and the Tatmadaw near the village on the day in question.
 
The injured IDPs range in age from 8 to 70 years old. One of the victims, Daw Than Aye Kyi, had been working as a patients' assistant at the now-shuttered station hospital when she was struck in the neck by one of several bullets to riddle the health facility.
 
"She is said to be in a life-threatening situation," said U Wai Hla Aung, adding that she was among those transferred to the hospital in Mrauk-U town.
 
A 30-year-old man named U Phyu Maung Yay from Taung-Oo village also reportedly sustained a bullet wound to his right leg and nine residents from nearby Paung Toke (Muslim) village suffered gunshot wounds as well, according to locals.
 
"Nine people were injured in the shooting and four of them were in serious condition. The severely wounded people are being treated at Myaung Bway Hospital," said U Tin Hlaing, the Paung Toke (Muslim) village administrator.
 
Fighting between the Tatmadaw and the AA in Arakan State has claimed the lives of more than 130 civilians and injured over 360, according to the Arakan Students Union (Universities - Yangon).