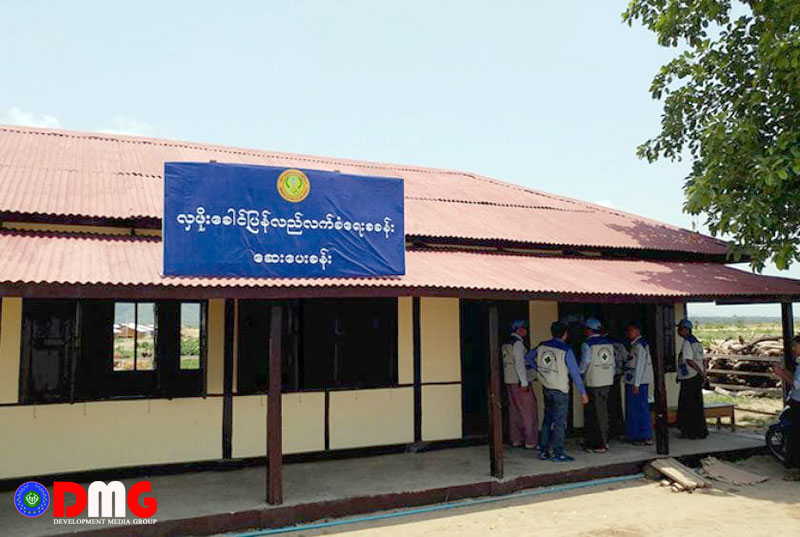 Cha Lu Aung | DMG
27 March, Sittwe
 
Twenty-nine Muslims who recently returned to Arakan State from Bangladesh are being kept under 14-day quarantine and monitored for indications of coronavirus (COVID-19) infection, said U Soe Aung, the deputy commissioner of Maungdaw District.
 
Those Muslims, who entered Maungdaw on the evening of March 24, were arrested in Kyetyoepyin village. The 13 men and 16 women are quarantined at the Hla Pho Khaung transit camp.
 
The deputy commissioner said: "We arrested those illegal returnees. Because some people died of COVID-19 infection in Bangladesh — in addition to a rising number of infected patients — now they will be kept in quarantine at Hla Pho Khaung transit camp."
 
U Soe Aung said he decided to submit a report to his superiors regarding the prospective repatriation of those who are found to be coronavirus-free following the 14-day quarantine period, under the plan of the Union Enterprise for Humanitarian Assistance, Resettlement and Development (UEHRD).
 
Some Arakan State MPs have advised that any repatriation be postponed indefinitely, until the global coronavirus pandemic is brought under control.  
 
No symptoms typical of COVID-19 infection were found among the returnees, and no one had registered a fever, said Dr. Nu Kaythi San, deputy head of the District Public Health Department.
 
"We are monitoring those returnees under 14-day quarantine in accordance with the press release issued by the Ministry of Health and Sports. No one is ill among them till today," she said.
 
COVID-19 has so far killed five people and infected 44 in Bangladesh, according to the Bangladeshi Consulate in Sittwe.
 
More than 700,000 Muslim refugees now living in camps in Bangladesh abandoned their homes in Arakan State in 2017, fleeing a brutal counter-insurgency campaign by Myanmar security forces following terrorist attacks my militants from the Arakan Rohingya Salvation Army (ARSA) in 2017.
 
Currently, some 730 people have returned to Arakan State of their own accord, according to statistics from the office of the district deputy commissioner.