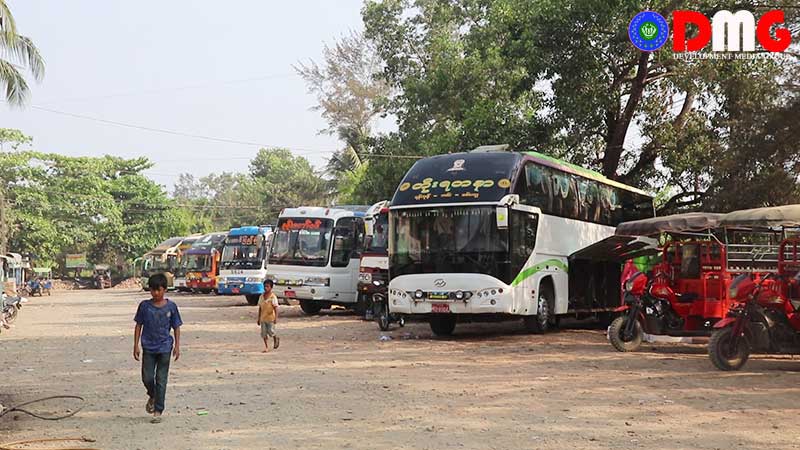 Khin Tharaphy Oo | DMG
4 April, Sittwe

The number of passengers on Sittwe-Yangon bus lines has decreased significantly due to growing fears of a coronavirus outbreak in Myanmar, according to some operators of the route.
Riders from Arakan State who are traveling to Yangon have dropped since Myanmar reported its first confirmed coronavirus patients on March 23.
"Passengers are afraid because of the virus, which has spread all around the world," said Ko Myint Tun, a clerk at Toe Yadanar Bus line, noting that riders who had previously been undaunted by reports of roadside armed conflict along the route were viewing the virus more warily.
"There were some armed confrontations on roads in Arakan State, still the passengers were going. But there have been no people on this road since the outbreak of the coronavirus."
This year brings a confluence of competing consumer sentiments in which coronavirus-induced fear of public transport appears to be tamping down the annual rush of travelers hitting the roads ahead of the Thingyan holiday.
Adjusting to the slump in demand, bus lines are waiting for five days to assemble enough passengers to make the journey to Yangon economical, said the gate manager from Shwe Pyi Thit bus line.
"We have to stay here for five days and wait for passengers. As there are fewer passengers, we have to wait until we get more passengers for a bus," he explained.
The Ministry of Health and Sports reported that as of April 4, 21 patients had been infected with the virus also known as COVID-19.