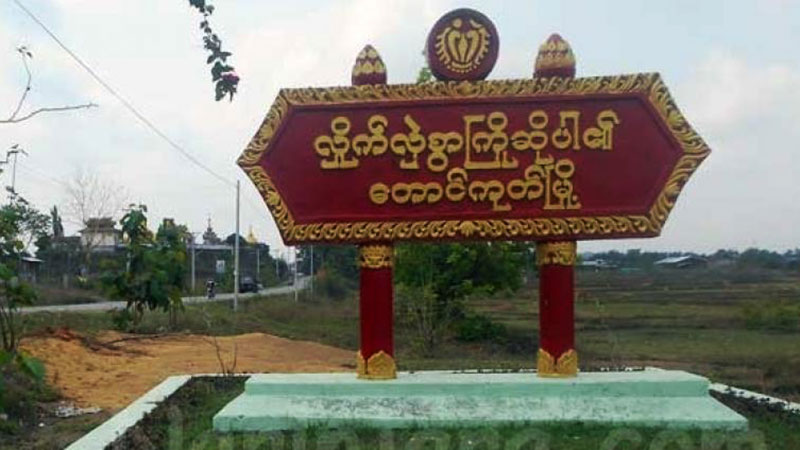 Kyaw Thu Htay | DMG
8 April, Taungup

Amid heightened monitoring for potential coronavirus cases across Myanmar, swab samples from a sick man who succumbed to his illness on April 7 in Arakan State's Taungup Township are to be tested in Yangon, according to the Department of Public Health.
The 57-year-old died while receiving medical treatment at the People's Hospital in Taungup. He was found to be suffering from low blood pressure, rapid heart rate and fever. His death was related to diabetes, according to Dr. Hla Tun Zaw, head of the Taungup Township health department.
"It is difficult to say that the main cause of death was respiratory tract infection. It is a case that is mainly related to diabetes. He died soon after he arrived at the hospital and we didn't even have time to investigate," the doctor told DMG.
According to the township health department, the deceased patient was not a returnee from abroad and did not have known links to people who entered Myanmar in recent months from foreign countries — travel and social histories commonly flagged as indicating higher risk of coronavirus exposure.
The specimen was to be sent to the National Health Laboratory in Yangon to test for the deadly virus also known as COVID-19, said Dr. Soe Win Paing, assistant director of Arakan State's Department of Public Health.
"He was sent to the hospital with symptoms relating to respiratory tract infection, and he died soon after he arrived. We're preparing to send the specimen today," he told DMG on April 8.
Myanmar had reported 22 positive COVID-19 cases resulting in three fatalities as of Wednesday, according to the Ministry of Health and Sports.