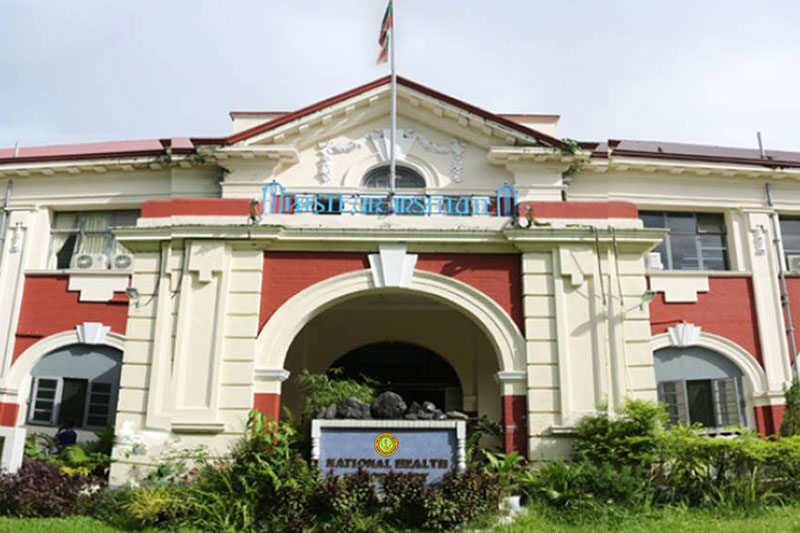 Min Htun | DMG
April 23, Sittwe
COVID-19 test samples taken from war-torn Arakan State will henceforth be sent to Yangon by air, according to the state Department of Public Health, as 20 nose and mouth swabs were flown to the National Health Laboratory in the commercial capital on Wednesday.

On April 20, a World Health Organization (WHO) vehicle transporting COVID-19 swab samples was driving to Yangon when it was fired upon in Minbya Township. The attack on the vehicle, which was bearing the WHO emblem, killed a local employee of the UN health body as well as injuring another who was also travelling in the car.

From now on, test samples are to be sent by air to prevent a similar incident from happening again.
Among the 20 samples initially sent via plane, three were from suspected patients in Pauktaw, Kyauktaw and Sittwe. The remaining samples were from people under quarantine in different Arakan State townships, according to the deputy director of the state Department of Public Health, Dr. Soe Win Paing.
As of April 23, there were 132 confirmed coronavirus cases in Myanmar, while the death toll stood at five. There have been no confirmed cases of the virus also known as COVID-19 in Arakan State, yet people remain fearful of the virus's potential arrival in western Myanmar, the poorest part of the country.
Heavy fighting between the Arakan Army and the Tatmadaw has forced more than 150,000 people in the state to flee their homes, with these displaced populations seen as particularly susceptible to potential COVID-19 contagion.

As the virus continues to spread around the world, the war in Arakan State and southern Chin State rages on, with the civilian death toll rising almost daily. But with barriers in place that prevent people from accessing the healthcare and aid they need — some due to the conflict, others to prevent the spread of coronavirus — this week 16 international organisations called for an immediate ceasefire among all armed groups in Myanmar.