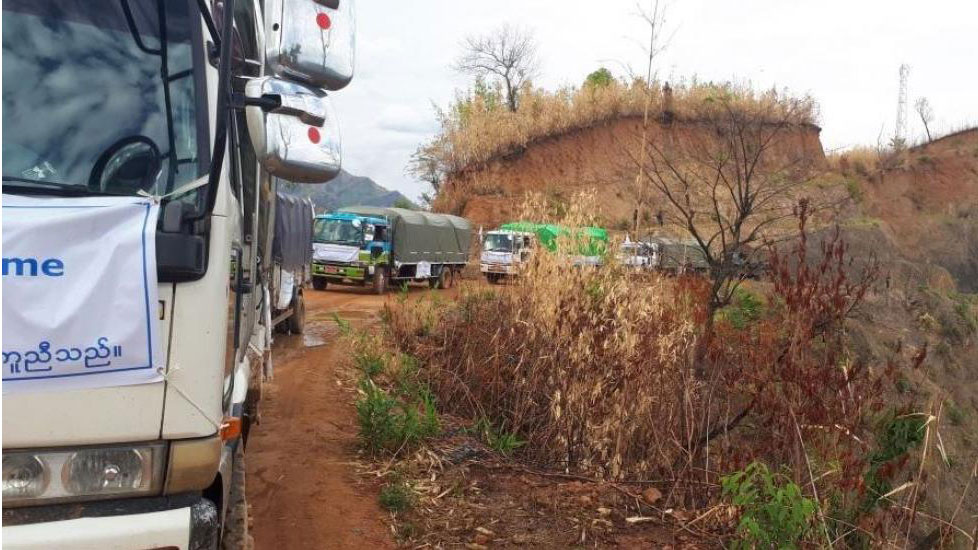 Aung Htein | DMG
2 May, Sittwe 
A shipment of some 1,000 bags of rice from the World Food Programme (WFP) has made its way to Chin State's Paletwa Township by boat after vehicles carrying the humanitarian aid provisions were attacked last week. 
The rice made it to Paletwa on May 2 after being transported by waterway from Tedim, also in Chin State, said Chin State Municipal Affairs Minister U Soe Htet. 
"All 1,000 bags of rice are being carried by motorboat to Paletwa town. The rice will be provided for IDPs [internally displaced people] in Paletwa according to the WFP's plan," U Soe Htet said. 
The Chin State government has been providing rice for refugees, residents and government staff in Paletwa town once a week.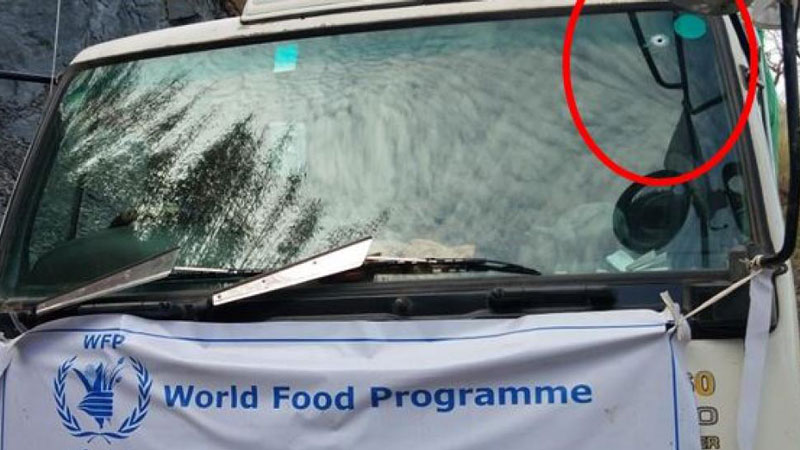 Five WFP vehicles transporting the 1,000 bags of rice and cooking utensils for IDPs in Paletwa Township were attacked on the evening of April 29 on their way between the towns of Samee and Paletwa. 
The Tatmadaw on April 30 said the trucks were attacked by the Arakan Army (AA) about 1,000 meters west of Samee town. The AA retreated when Tatmadaw security forces accompanying the WFP convoy returned fire, but a driver of one of the WFP trucks was injured and some vehicles were damaged by small arms fire, it said. 
At a news conference on May 1, President Office's spokesperson U Zaw Htay described the incident as an "ugly act," given that the convoy's WFP affiliation was indicated with signage attached to the vehicles. 
The AA on May 1 denied that its troops were responsible for the attack. The Tatmadaw and the AA have previously blamed each other for similar attacks on aid convoys — for example, one from the World Health Organization just weeks earlier, and another from the International Committee of the Red Cross last year.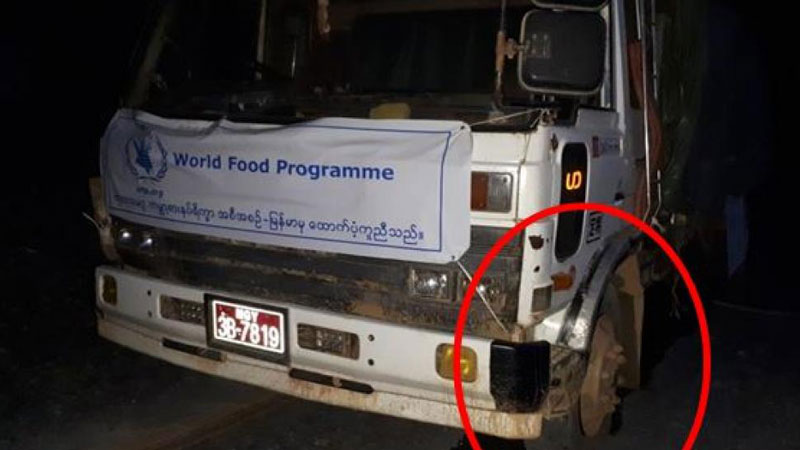 More than 3,000 war refugees in Paletwa Township are facing food shortages, and the prices of foodstuffs are increasing in the township. 
Aid supplies from the Chin State government and the Union-level Ministry of Social Welfare, Relief and Resettlement are intended in part to soften the economic impact of rising prices in the township.  
"We are also providing aid for the IDPs by a subsidization of the Chin State government," U Soe Htet said.