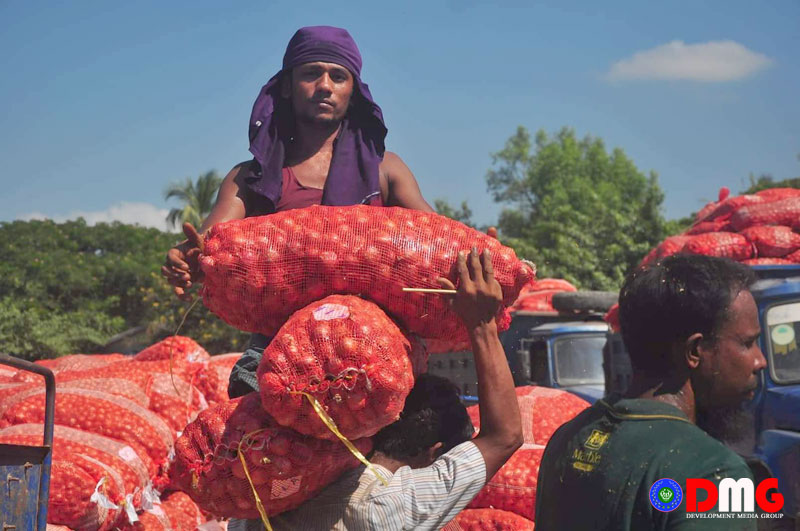 Myo Thiri Kyaw and Mrat Swe | DMG
27 June, Sittwe
Bilateral border trade with Bangladesh has been suspended after a coronavirus case was reported in Sittwe, Arakan State, according to a local business group.
The move to temporarily halt border trade comes after the infected patient, known as Case 292, returned from Bangladesh via a trade ship commuting between Bangladesh and Sittwe, the chairman of the Rakhine State Chamber of Commerce and Industry told DMG.
A variety of exports from across Myanmar are transported to Bangladesh through a border trade facility in Sittwe.
Local businessmen preparing to export to Bangladesh are suffering financial losses due to the suspension of trading routes, added the chamber of commerce chairman, U Tin Aung Oo.
"Exporters face financial difficulties because they cannot transport goods to Bangladesh for the time being," he explained.
Bilateral trade between Myanmar and Bangladesh stood at US$14.223 million in the fiscal year 2018-19, rising to US$15.969 million in the current financial year, according to statistics from Sittwe's Department of Trade.
Twelve patients have so far reported positive for COVID-19 in Arakan State: one each in Sittwe, Taungup and Thandwe townships, seven in Maungdaw Township and two in Buthidaung Township. The patient from Thandwe Township was discharged from the hospital on June 17 as he had recovered.