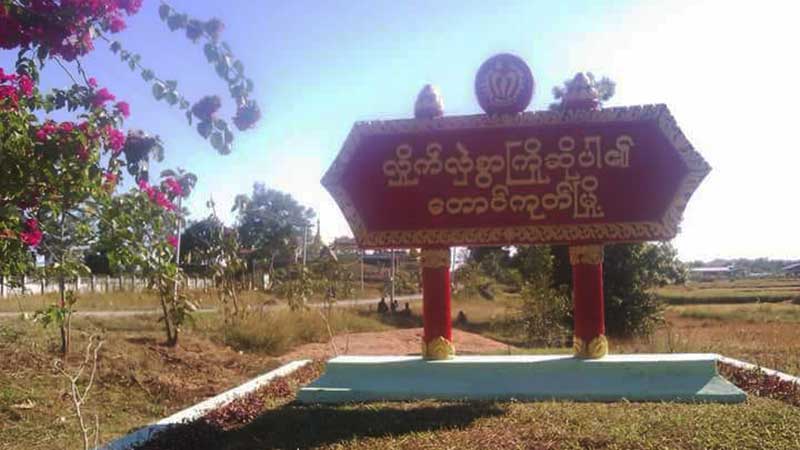 Khin Tharaphy Oo | DMG
17 July, Taungup 
A batch of school computers and bicycles provided by the government for high schools and their students in Taungup Township, which sunk in a shipwreck in June, will be recorded as losses, but replacements cannot be provided this year, according to an official from the Department of Basic Education. 
The vessel Pyae Sone Aung, carrying 39 sets of computers and 60 bicycles and commuting to Taungup from Sittwe, sunk in strong winds on June 18, said U Hla Tun, deputy education officer of Taungup Township. 
As these materials were bought by capital expenditure through tender, the department could not provide replacements for them this year, said U Ko Lay Win, director general of the department.  
"The department cannot provide more aid for the damaged [supplies]. Actually, these items were sunk together with the vessel. In this case, if the relevant vessel and company have not been insured, we can't take compensation," said U Ko Lay Win. 
In this event, the incident would be submitted to relevant ministries for further tasks, and supplies would be given to these schools next academic year, he added. 
The lost materials were valued at more than K46 million ($31,724), and the department sought advice from the Taungup Township Law Office on next steps to be taken, said Taungup Township Education Officer Daw Oo Kyawt Khin. 
"The owner of the vessel replied that the crew swam away for their lives because the vessel cracked in two. He couldn't salvage the vessel, so he couldn't give compensation. So, they sought advice from the township law office on how to solve the problem of compensating the value of materials," she said. 
The Department of Basic Education has provided computers to basic education high schools across the nation as of the 2017-18 academic year, whereas the Department of Natural Disaster Management issues bicycles to students residing in remote areas far from schools. 
Losses of school teaching aids for various reasons have had negative impacts on local students, remarked Ko Khaing Myo Lin Htoo from Taungup Township. 
He continued: "Computers are useful for the international education system. In Myanmar, students use textbooks, so the government allots those computers for improvement of the education system. As local students missed the chance to get the computers, they face suffering." 
There are 233 basic education schools in Taungup Township, 12 of which are high schools and 12 high school branches, according to statistics from the township education office.