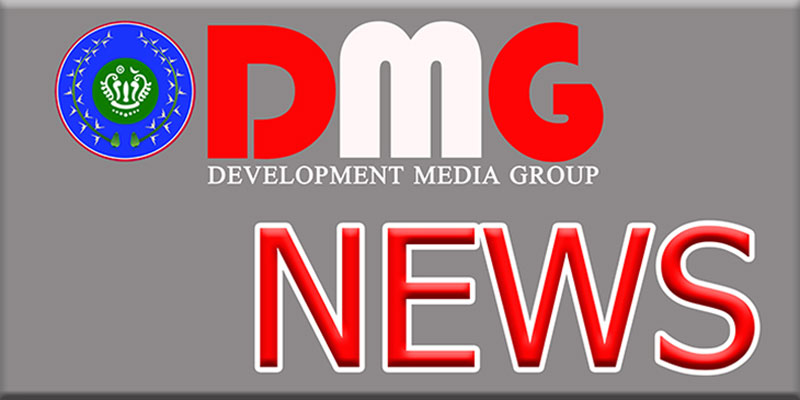 Hnin Nwe | DMG
26 September, Rathedaung
A baby girl from Anaukpyin (Muslim) village in Arakan State's Rathedaung Township was wounded by a stray bullet on September 25, according to family members of the victim and the local village administrator.
The infant was reportedly injured when a military vessel stationed in the Mayu River opened fire on the village at about 4 p.m. on September 25, said U Maung Chan Thar, the Anaukpyin village administrator.
"We were sitting in the house when the bullets fell in the village. The military fired over 20 shots on the village. The victim was wounded by a stray bullet when she was sitting in her home," he told DMG.
The victim, identified as Ma Bi Bi Ni, sustained a gunshot wound to her left arm and is receiving medical treatment in the village, said U Kobi, the girl's father.
"The bullet struck her in her left arm. She lost consciousness after being hit by the bullet. She is currently being treated by a traditional medicine practitioner in the village and her condition is not life-threatening," he added.
"There was no fighting near Anaukpyin village yesterday. The victim was injured by a stray bullet fired from a military vessel," said U Khin Maung Latt, the Upper House MP for Rathedaung Township.
DMG contacted Maj-Gen Zaw Min Tun and Brig-Gen Ye Yint Aung of the Tatmadaw True News Information Team for comment on the incident, but they could not be reached.
Thousands of people from Kutaing, Shwelaungtin, Ugar, Mingunchaung and Kanpyin villages in Rathedaung Township have fled to safer locations in recent weeks as military vessels have opened both heavy weapons and small arms fire on residential areas, as well as deploying security forces on the ground near the villages.
The number of internally displaced people (IDPs) has continued to rise in Rathedaung, Kyauktaw, Buthidaung and Myebon townships as the Tatmadaw has shown little indication that its military operations in Arakan State are being scaled back amid the COVID-19 pandemic.