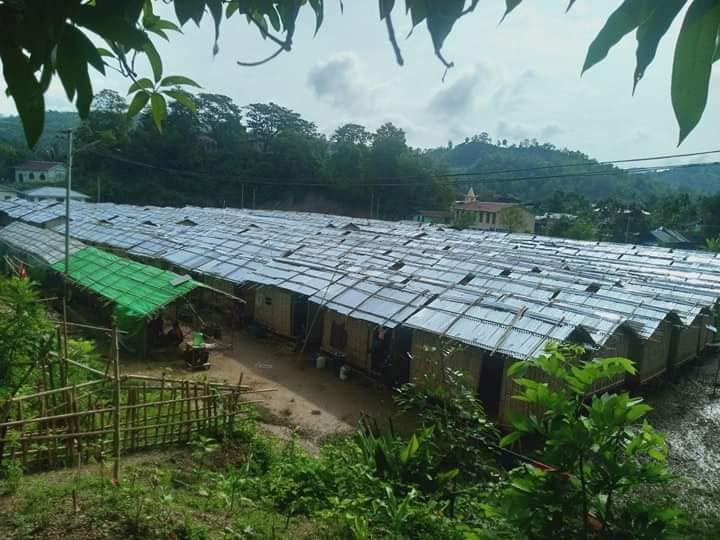 Nyan Hein | DMG
13 October 2020, Sittwe

The Chin State government has begun sending 1,700 sacks of rice and other food rations to Paletwa Township, according to sources, in an effort to meet shortages there due to travel restrictions and other supply chain challenges.

The rice is being transported by 19 trucks, with the first convoy departing for Paletwa on October 12. They had not arrived as of press time due to security reasons and difficulties along the route, Chin State Minister for Development Affairs U Soe Htet told DMG.

The Chin State government has said the rice will be distributed free to people in Paletwa Township, which has been facing food shortages.

Tin Tun Aung, a resident of Paletwa town, confirmed that the local population was lacking basic food provisions.

"We are hearing the rice bags are on the way. However, they haven't yet arrived," he told DMG. "We have almost run out of the staple food entirely. We are facing difficulties. Some families are having noodle as they cannot find rice."

Commodity prices have risen significantly as travel restrictions due to the COVID-19 pandemic and ongoing conflict in the region have crimped supply lines to Paletwa Township.

Bordering parts of northern Arakan State, Paletwa is the westernmost township of Chin, Myanmar's poorest state. According to 2014 census data, Paletwa Township's population was nearly 65,000.