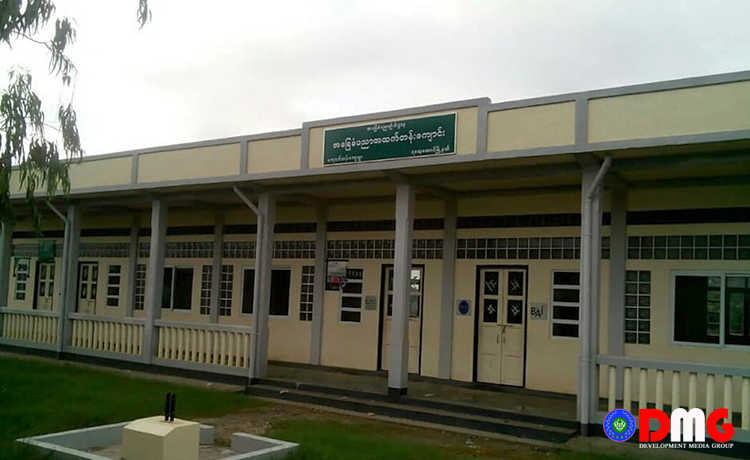 Min Tun | DMG
8 June, Sittwe

A sub-high school in Pauk Taw Byin village has temporary closed due to the clashes between the Tatmadaw and the AA near the village in Ponnagyun Township, according to the headmaster of the school.

U Maung Win Kyine, the headmaster of the school, said that students were afraid of going to school because of clashes that broke out near their village since June 6.

"Parents don't let their children to go to school because of the hazardous situations. Teachers are also gravely concerned about the recent outbreak of fighting. Even though the school is not officially closed, students will not attend school. Currently, teachers returned to their homes for their safety," U Maung Win Kyine said.

The new school year began on June 3 just like all schools across Myanmar. When people at the school started hearing the sound weapons being fired and explosions on June 6, the teachers allowed students to return home, the headmaster said.

The school will reopen when all the situations are tranquilized and stable, he added.

Meanwhile, schools are temporarily closed in Shwe Tamar, Sabar Htar and Min Phoo villages in Minbya Township and some villages in Buthidaung Township due to the clashes near villages.

The number of schools that closed for security reasons is believed to be higher, CSOs said. But, the exact number of closed schools cannot be confirmed because the State Education Department could not be reached.