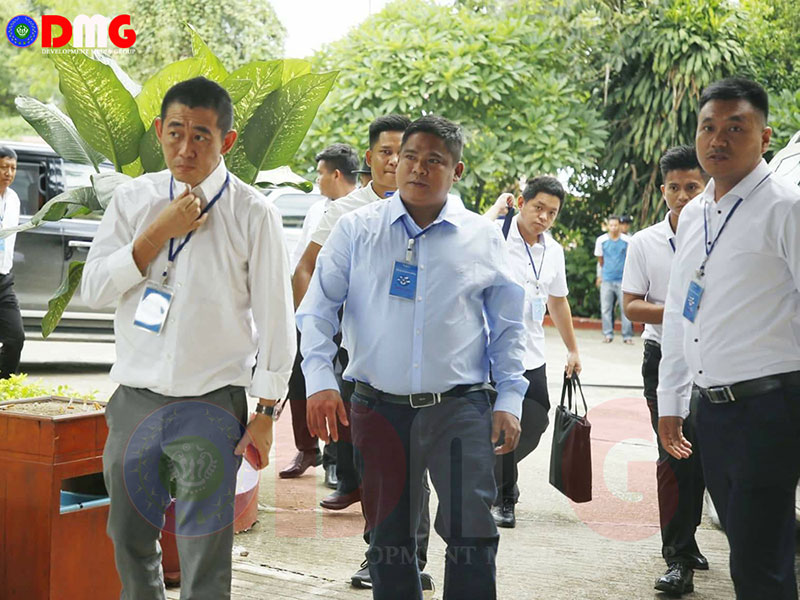 Min Tun | DMG
5 January 2021, Sittwe 
The Tatmadaw must present the results of its talks with the Arakan Army (AA) to the government in order for the ethnic armed group to have its designation as a terrorist organisation rescinded, according to Dr. Myo Nyunt, a spokesman for the ruling National League for Democracy (NLD).  
"If the government is informed of the prospects for peace through dialogue with the AA, the government will be able to take action, such as withdrawing the ethnic armed group's designation as a terrorist organisation. I think the Tatmadaw needs to present these points to the government through in-depth discussions with the Arakan Army," the NLD spokesperson said. 
He added that if the Arakan Army gave up terroristic acts in Arakan State and reduced its threats, the peace process could become more hopeful. 
The recent release of three former NLD candidates who were abducted by the Arakan Army in October was the result of talks between the Tatmadaw and the AA, according to a statement from the Tatmadaw True News Information Team on January 1. 
On December 30, two days before the freeing of the NLD members, top leaders from the Arakan Army held a 30-minute online discussion with the leaders of the Tatmadaw's Peace Talks Committee. 
U Pe Than, the Lower House MP for Myebon Township, said the government needs to know that the designation of the Arakan Army as a terrorist organisation is already outdated, as the Tatmadaw is no longer using the term. 
"The Arakan Army has also taken positive steps. Given the release of military personnel and the release of NLD members, it is useless to classify the Arakan Army as a terrorist group. The military no longer uses the words 'terrorist organisation,' so the government needs to be aware that their definition is inconsistent with the situation on the ground," the lawmaker added. 
The government declared the Arakan Army to be an unlawful association and terrorist group on March 23 of last year. 
On November 25, the Tatmadaw and the Arakan Army held online talks, and on December 9 representatives of the two sides met in Panghsang, a border town in Shan State controlled by the United Wa State Army. The warring parties reportedly discussed holding elections in Arakan State constituencies that were not allowed to vote in last year's general election, as well as ensuring civilian safety and well-being in areas affected by the two-year conflict.