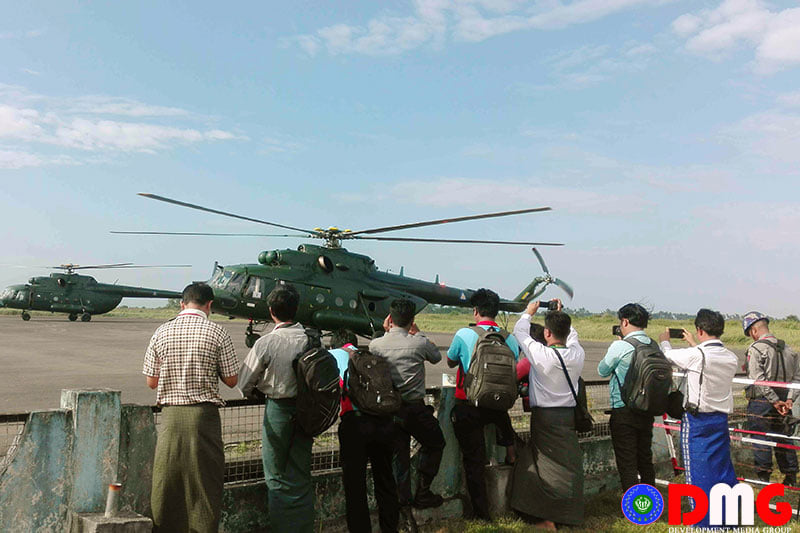 DMG Newsroom
11 June 2021, Yangon

A United Nations official has said the UN country team in Myanmar "remains very concerned over continued efforts to undermine the freedom of expression and the freedom of the press through systematic imposition of restrictive policies and practices since the military took over" on February 1.

Stéphane Dujarric, the spokesperson for the UN secretary-general, urged the junta to release all people detained arbitrarily, including journalists, adding that "freedom of expression is the cornerstone of any democracy and must be protected."

Dujarric was speaking at a daily UN briefing on June 9, noting that at least 92 journalists have been arrested since the military coup, 56 of whom remain in custody.

Some have already been found guilty of specious criminal charges, including one journalist who was sentenced to three years in prison on May 12, and two journalists who received two years in prison each on June 2.

Most of the detained journalists have been charged under Section 505(a) of the Penal Code, while others have been charged under Sections 114, 118, 332 and 436, according to a report released by Burma News International (BNI) in April.

BNI said the arrested journalists were from 33 different media outlets, and included women reporters.

Most of the journalists detained by the junta are from Yangon Region and Kachin State, with some reporters also from Taunggyi, Nay Pyi Taw, Pathein, Hakha, Meiktila, Myeik, Mawlamyine and a handful of other cities and towns across Myanmar.

The military regime announced in March that it had revoked the publishing licences of five independent media outlets — Democratic Voice of Burma (DVB), Myanmar Now, Mizzima, 7Days and Khit Thit Media.