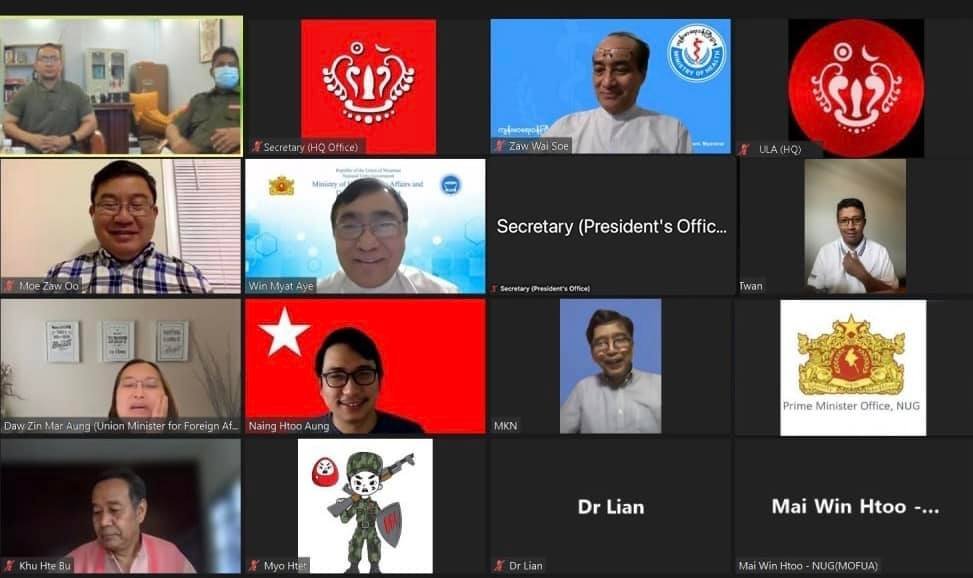 DMG Newsroom
16 May 2022, Sittwe 
Myanmar's opposition civilian National Unity Government (NUG) and the United League of Arakan/Arakan Army (ULA/AA) had a virtual meeting on Monday, wrote NUG Vice President Duwa Lashi La on his Facebook page. 
NUG Foreign Minister Daw Zin Mar Aung and prominent 88-Generation student leader U Min Ko Naing led the NUG delegation, and the Arakanese people's government led by AA chief Major General Twan Mrat Naing and general secretary Dr. Nyo Twan Aung joined the two-hour talks, according to Duwa Lashi La. 
The two sides frankly discussed and exchanged views on the political landscape and current situation in Myanmar, he added. 
Ministers of relevant ministries from the NUG also elaborated on their undertakings and progress, said the NUG. 
The meeting came nearly two months after the NUG invited the ULA/AA to informal talks on March 24. 
The AA has avoided direct involvement in popular armed revolt against the military regime since its coup on February 1, 2021. But the Arakanese ethnic armed group said recently that it has provided military assistance to anti-regime forces like the NUG-affiliated People's Defence Force.