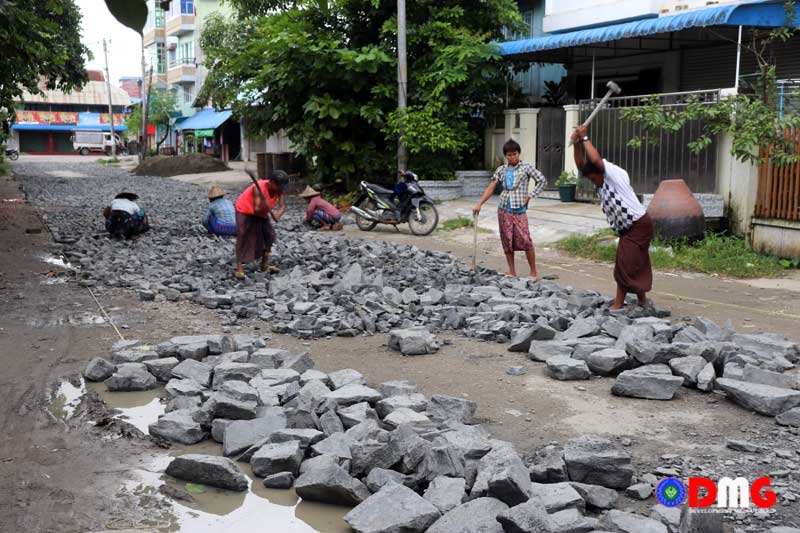 Aung Htein | DMG
13 September, Sittwe
        
No human trafficking cases were reported in Arakan State during the period from early this year to September, said Police Major Win Ko Ko from the Arakan State Anti-Human Trafficking Police Force.

14 human trafficking cases recorded in Arakan State in 2017 and 2018. The number of human trafficking case decreased due to broader awareness campaigns this year, he said.

"We widely disseminated knowledge about human trafficking. We are trying our utmost to prevent human trafficking. No human trafficking cases have been reported yet," Police Major Win Ko Ko said.

The Anti-Trafficking in Persons Day 2019 was held in Sittwe, Arakan State on 13 September. Most people fall prey to human traffickers as a result of lack of jobs and poor or no education, according to the Arakan State Anti-Human Trafficking Police Force.

"The main problem is lack of job opportunities. Young people want a better life. They want to move to other places where job opportunities are available for them to be able to turn their dreams into reality. I think they don't go to other areas if job prospects are good in Arakan State," he added.

The number of people who migrate abroad to countries such as Thailand, Malaysia, China, Japan and Singapore to seek better life is increasing due to fewer employment opportunities in Arakan State. Some people demand that the government creates more job opportunities for local people in Arakan State. 

Previously, some human trafficking cases were recorded in Minbya and Kyauktaw Townships in Arakan State and most of the victims were trafficked to neighboring China.