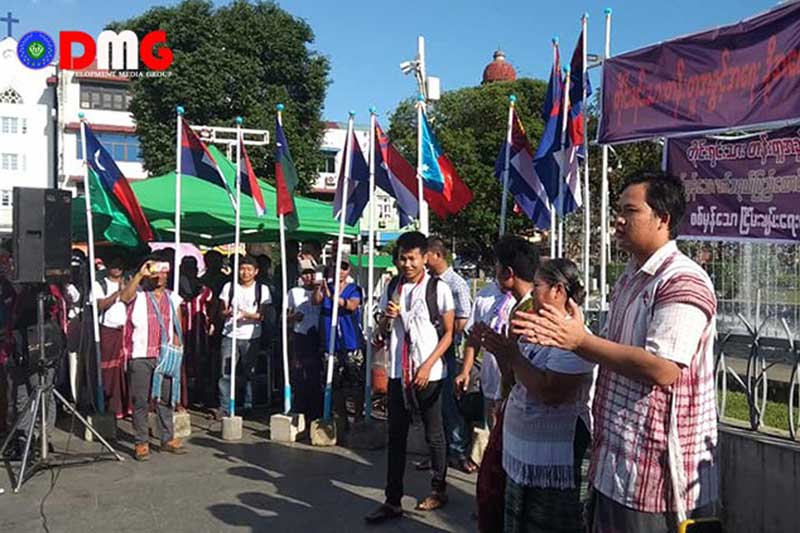 Myat Win Kyaw | DMG
October 3, Yangon

Ethnic Karens led a demonstration in front of Maha Bandula Park on October 2 demanding equal rights for ethnic minorities and the creation of a genuine federal union.

"It is good if we don't live in the country where we cannot create our history, our culture and our politics. We have to build up a country on our own," said a Karenni youth (one of tribes of Kayah), who joined the demonstration.

Along with Karenni people, ethnic Chin people also took part in the demonstration alongside Karen people and they all raised their voices to have equal rights for ethnic minorities, to create a real federal union, and to have true peace.

"Only when we have unity among all ethnic groups can we get rid of the common enemy. The common enemy split our unity," reggae singer Saw Phoe Kwar said.

The protest was held because Karen activists, including the Karen Women's Union chair Naw Ohn Hla, were sentenced to 15 days in prison by Kyauktada Township Court on October 2 for staging an unlawful gathering on Karen Martyrs' Day in Yangon.  
"People were put in prison for holding Martyrs' Day. That means the NLD government doesn't have a good relationship with ethnic groups," a Karenni youth said at the demonstration.