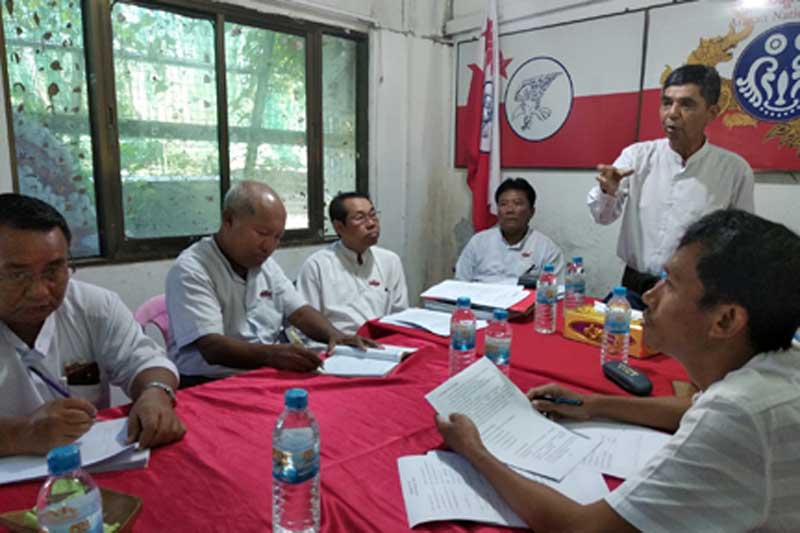 Phadu Tun Aung | DMG
8 October, Sittwe
 
The Arakan National Party (ANP) will investigate civilian deaths caused by the ongoing clashes in Arakan State and to issue a report, U Pe Than, member of the ANP's policy-leading committee, told the DMG.
 
A decision to release a report was made at the party's meeting held from 5 to 8 October at the ANP's headquarters.
 
"Issuing a report will protect people to some extent. It will also be able to partly prevent blatant acts. Moreover, international countries can be informed about situations that have transpired in Myanmar," U Pe Than said.
 
The ANP formed a commission to investigate civilian casualties caused by the armed conflicts and submitted its findings to the Myanmar National Human Rights Commission, President and Commander-in-Chief of Defence Services in May.
 
"We haven't received any response (regarding the submitted letter). Our party, however, queried our citizens about situations because it's our duty. We assume that they didn't respond to our report because they don't care," said U Pe Than.
 
Civilian deaths frequently happened due to ongoing fighting in Arakan State. Three students were killed and three others injured in an artillery shell explosion in Pan Myaung village, Minbya Township on 24 August.
 
Although family members of the victims and locals said that the attacks of the Tatmadaw that's stationed in their village caused these casualties, Tatmadaw has denied it.
 
Arakan State Hluttaw approved a proposal on 23 September to conduct investigations regarding these controversial casualties by forming an investigation team which is led by Arakan State Government and includes Hluttaw MPs, departmental officials and civil society organizations.
 
The skirmishes occurred in Arakan State have left more than 80 civilians dead and around 120 injured, according to the State Hluttaw MPs.