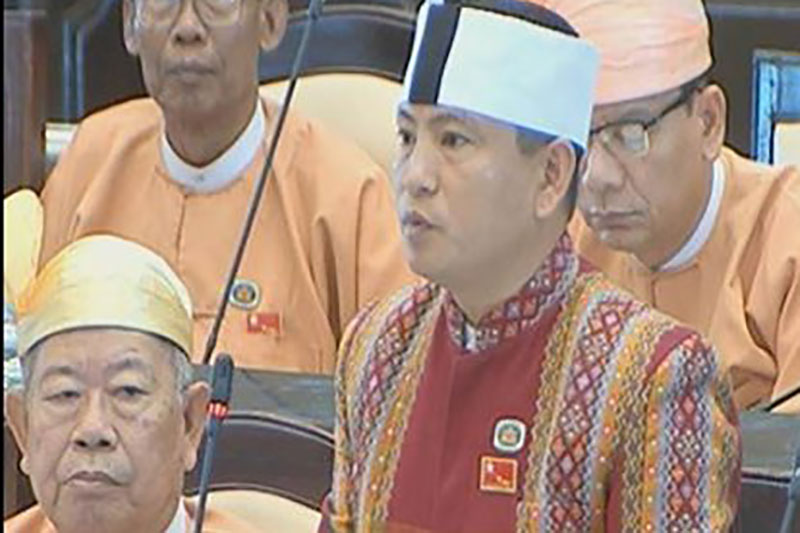 Myat Win Kyaw/ DMG
9 November, Yangon
The National League for Democracy's Central Committee on 9 November has released a statement urging the release of Amyotha Hluttaw MP U Hwei Tin immediately from detention.
The statement also strongly denounced kidnapping the MP saying it was an arbitrary arrest and that it could thwart peace-making attempt.
The statement did not use the term "AA", it just said "those who detain the MP", that attracted criticism.
"The NLD has been circumspect with language usage because the Arakan Army (AA) is an ethnic armed group and the government and Northern Alliance including the AA are discussing peace plans," Monywa Aung Shin, secretary of the Information Committee for the NLD (central), told the DMG.
U Hwei Tin was abducted by the AA on 3 November along with nine Indian citizens. The AA keeps the MP in custody for further interrogations despite releasing the Indian nationals.
The AA's spokesperson Khaing Thukha said that U Hwei Tin was still detained because he was willing to give up information about the AA to the Tatmadaw.
The NLD's Central Executive Committee, parliament and government have been arranging to release the NLD MP, Monywa Aung Shin said.
"The statement was issued a bit late because the party had to take time to confirm some information. We have to make the decision by calling CEC [Central Executive Committee] meeting also," he said.
The AA has detained the MP for seven days but the AA won't torture him, and the decision what to do with him can be made according to the end results of the interrogations, Khaing Thukha said.