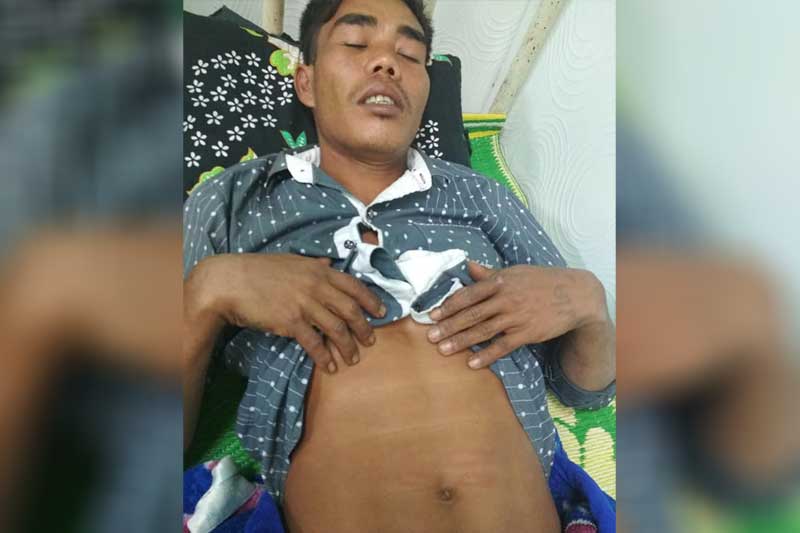 Khaing Roe La | DMG
21 December, Kyauktaw

Two fishermen from northern Arakan State's Kyauktaw Township were allegedly beaten by members of a military contingent as they were returning home from a trip to a local market, with one sent to the township hospital due to serious injuries.

Ko Than Hlaing, 33, and Ko Maung Kyaw Hla, 36, from Sit Aung village, were traveling by boat on the morning of 19 December after buying fishing supplies at the Kyauktaw town market.

While their boat was navigating a local waterway, soldiers stationed at Mt. Kyauktaw stopped them with gunfire before punching and beating them with an iron bar, Ko Than Hlaing said.

Ko Maung Kyaw Hla was hospitalized with severe chest wounds, Ko Than Hlaing said.

"We were asked why we did not stop our boat. We responded to them that it was because we were not aware [that we were supposed to], but they beat us," Ko Than Hlaing said.

DMG made multiple phone calls to Colonel Win Zaw Oo, spokesperson for the Tatmadaw's Western Command, seeking comment on the incident, but he could not be reached.