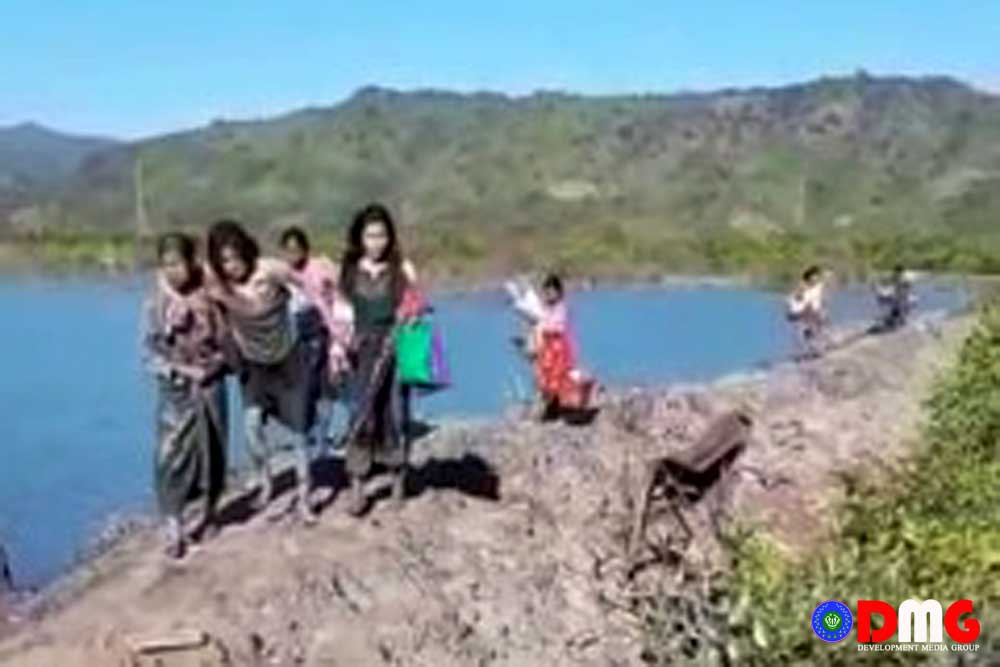 Kyaw Thu Htay | DMG
December 24, Sittwe
 
Clashes between the Tatmadaw and the Arakan Army (AA) at Taung Nhit Lone Kyaw Mountain in Myebon Township on December 23 have forced more than 1,200 residents from nearby Sa Nyin village to flee their homes.
 
Residents from Sa Nyin said they were uprooted because their village was only about two miles away from where the clashes occurred. Stray artillery shells landed near the village and the Tatmadaw used aerial firepower during the clashes, said a villager who fled.
 
"Heavy weapons were fired … and the shells exploded near our village," a resident of Sa Nyin village said. "Two helicopters attacked the whole day, starting from 2 p.m., and people in the village had to leave their homes and flee to Kan Htaung Gyi and Nyaung Kan villages."
 
About 260 residents from Ingyin village, about two miles from Sa Nyin, also fled to Kan Htaung Gyi and Nyaung Kan.
 
The internally displaced persons (IDPs) from the villages of Ingyin and Sa Nyin said that because there is no existing IDP camp in Nyaung Kan, two IDPs have taken shelter in each of the latter village's homes.
 
"Now each household accepts two of us. When we ran away from our village, we didn't even have time to bring extra clothes or blankets with us. We are having problems with food as well," an IDP said.
 
Thousands of civilians in Arakan State have been forced to flee fighting between the Arakan Army and the Tatmadaw in recent years.